Cape Town, 2023
Posted on April 02, 2023
When I told some friends of mine about my plans to travel to Cape Town, South Africa, all who have been there would tell me that it's one of the most incredible places they've ever visited. "It'll change your life!" my friend, Paul, tells me. He's gotta be overselling it, right? I'm fortunate enough to be able to visit some beautiful places from time to time, so I found it doubtful I'd leave the place feeling so completely floored. My wife, Mirna, and I had booked a driver to take us on a tour for the morning after we arrived. Well, every few minutes, I must have turned to her and said "You've gotta be fucking kidding me."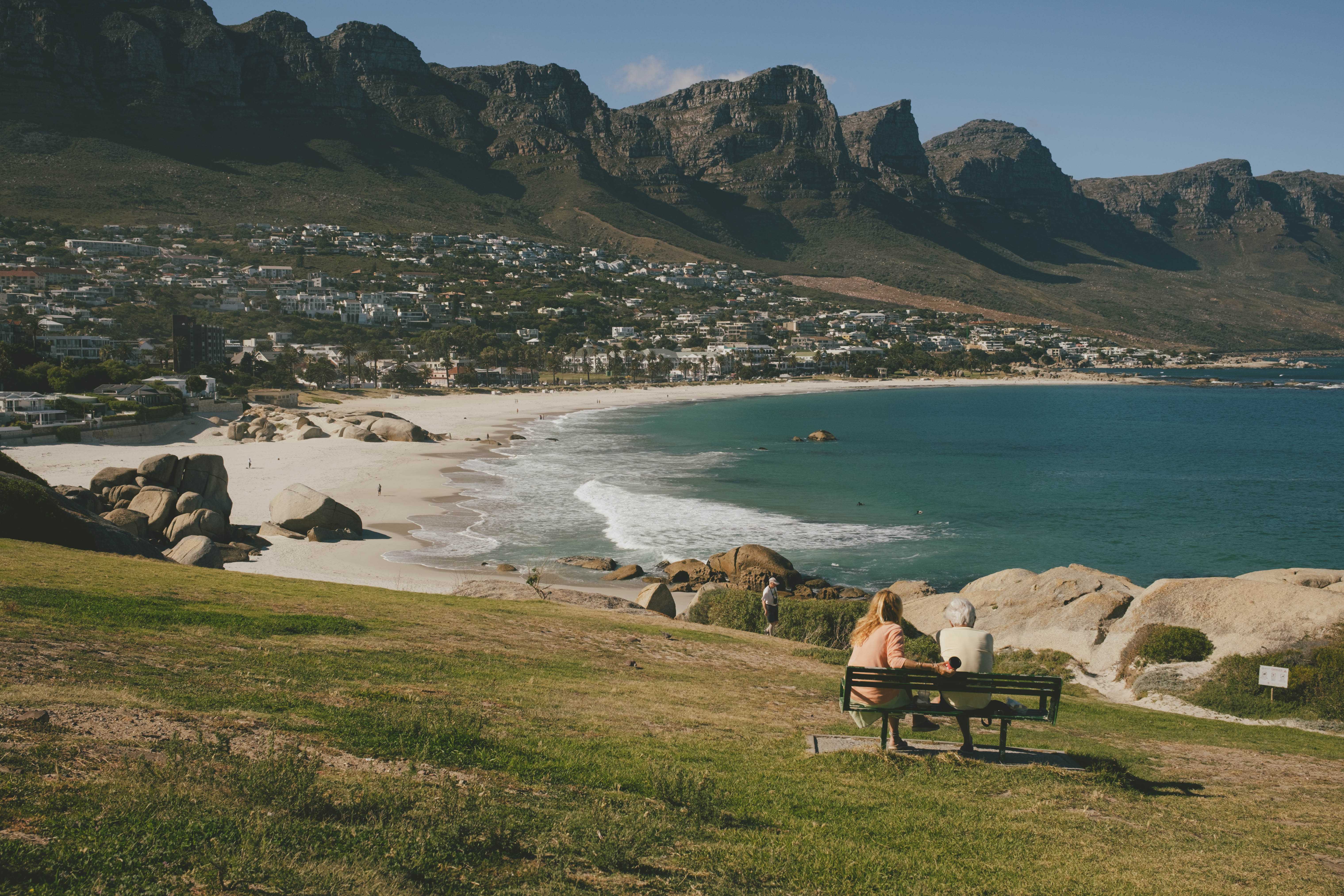 Let's get this out of the way. The flight to South Africa from Washington, DC is terrible. It's about 15 hours long, practically all of which is over the Atlantic Ocean. Get an isle seat if you can because there's nothing to see out the window until you begin to land. I've had worse total travel times, but sitting in coach for that long will test you.
But that time will pass, as it tends to do, and you will be rewarded with an endless supply of some of the most impressive landscapes. No photos could ever do any justice to what it's like to experience this place, to see it with your own eyes.
Hout Bay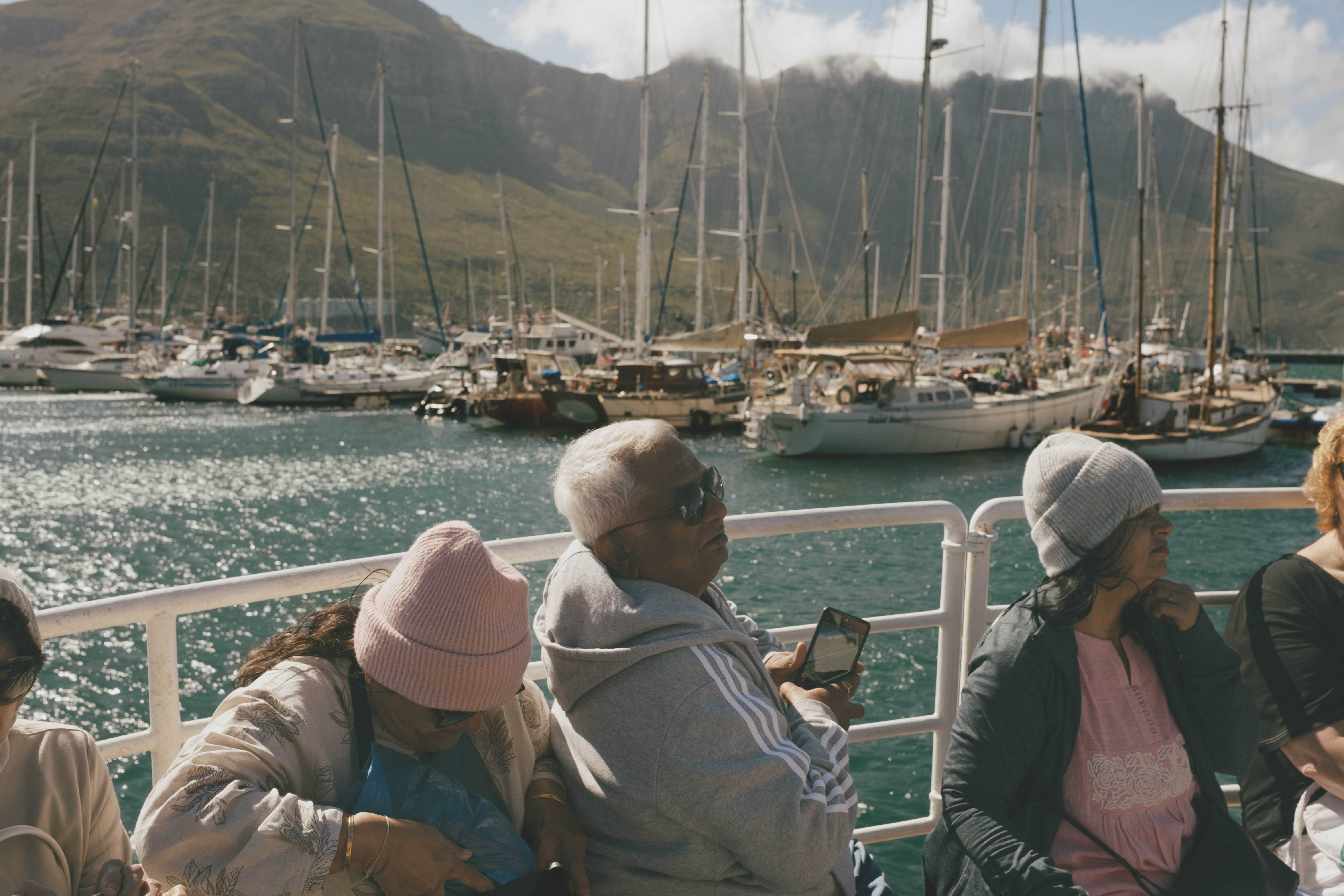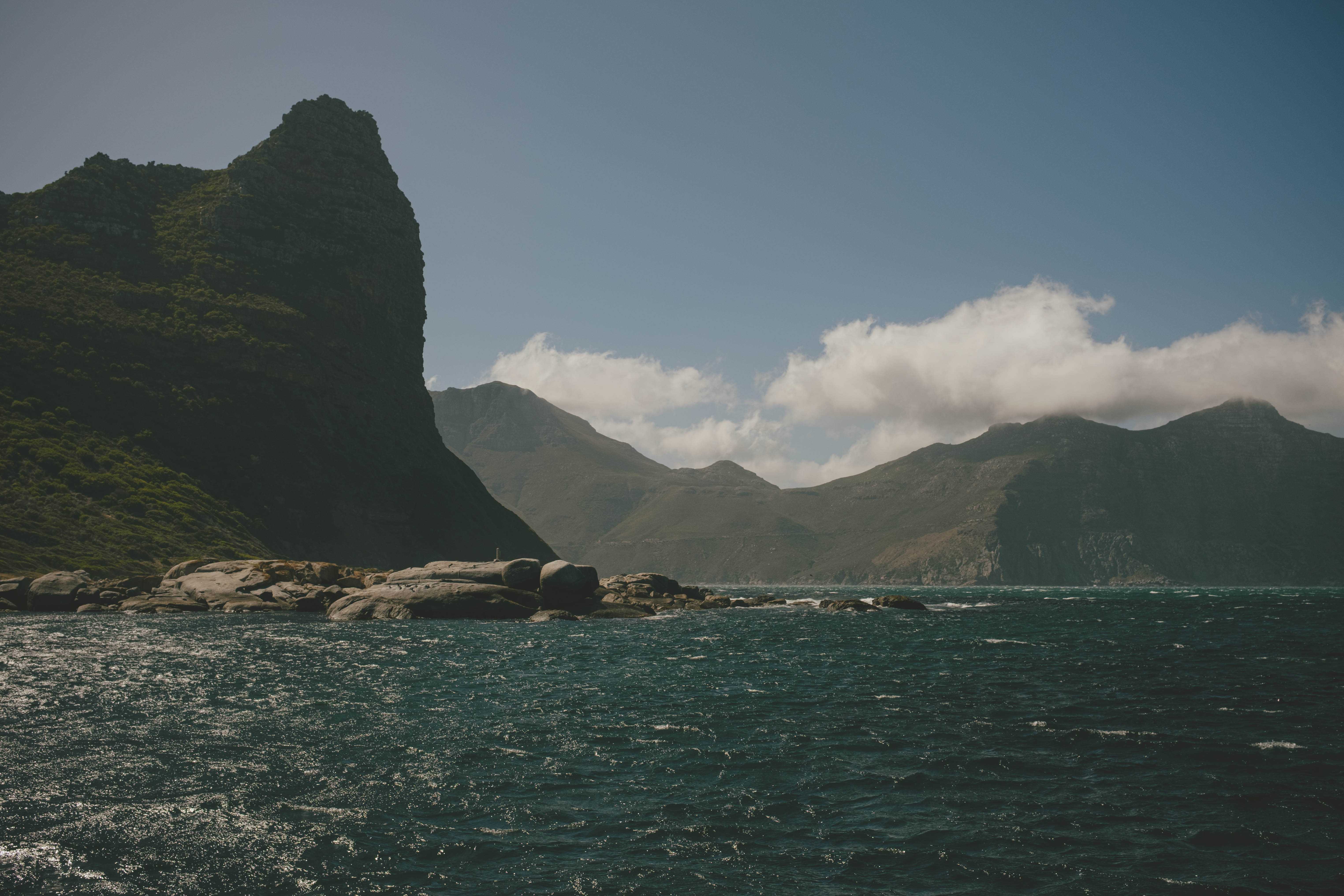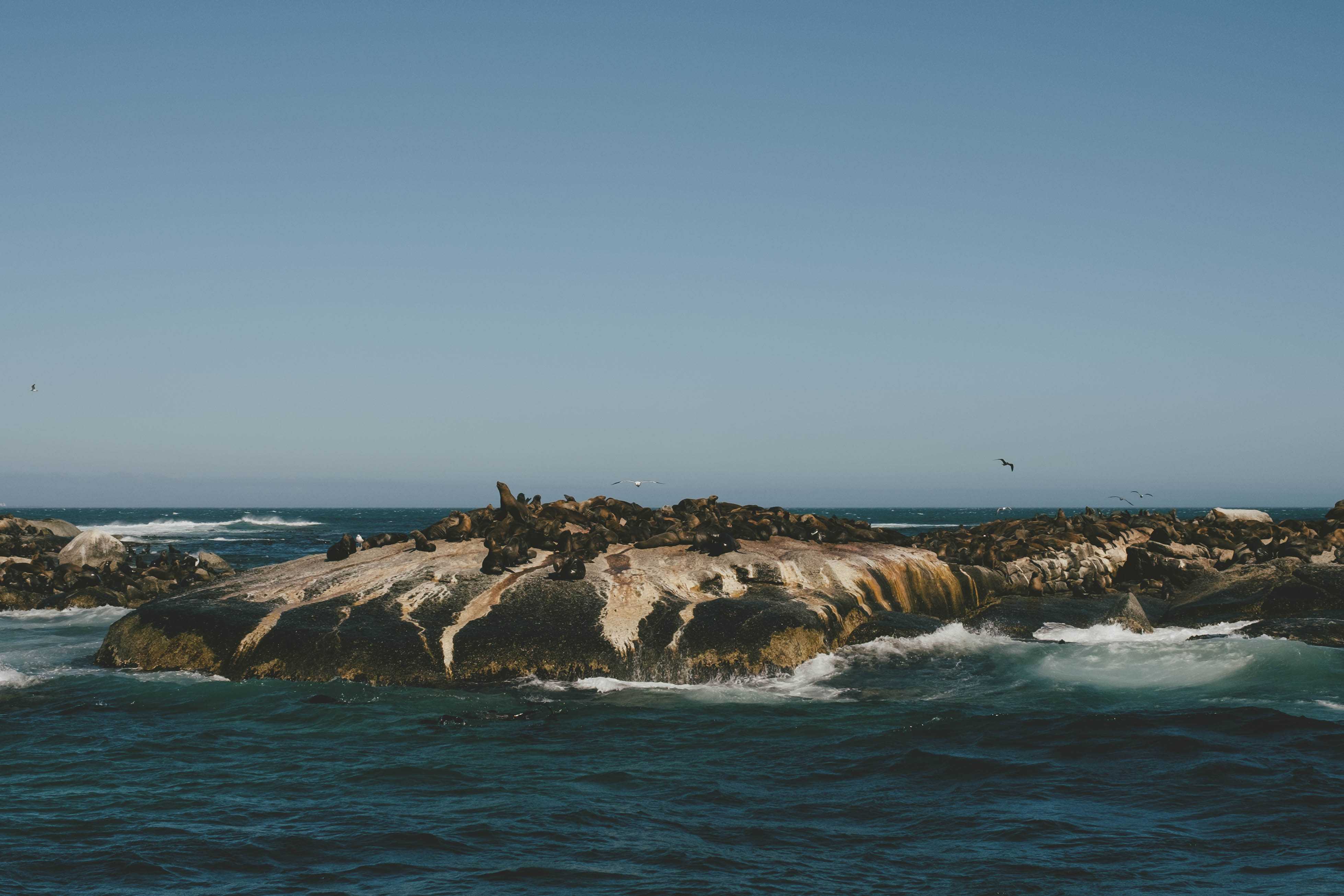 What we did not expect was the wind. It blows steadily, but not too intensely, from the afternoon into the night, beginning earlier in some areas. Some neighborhoods have a natural barrier and come at a premium because of it.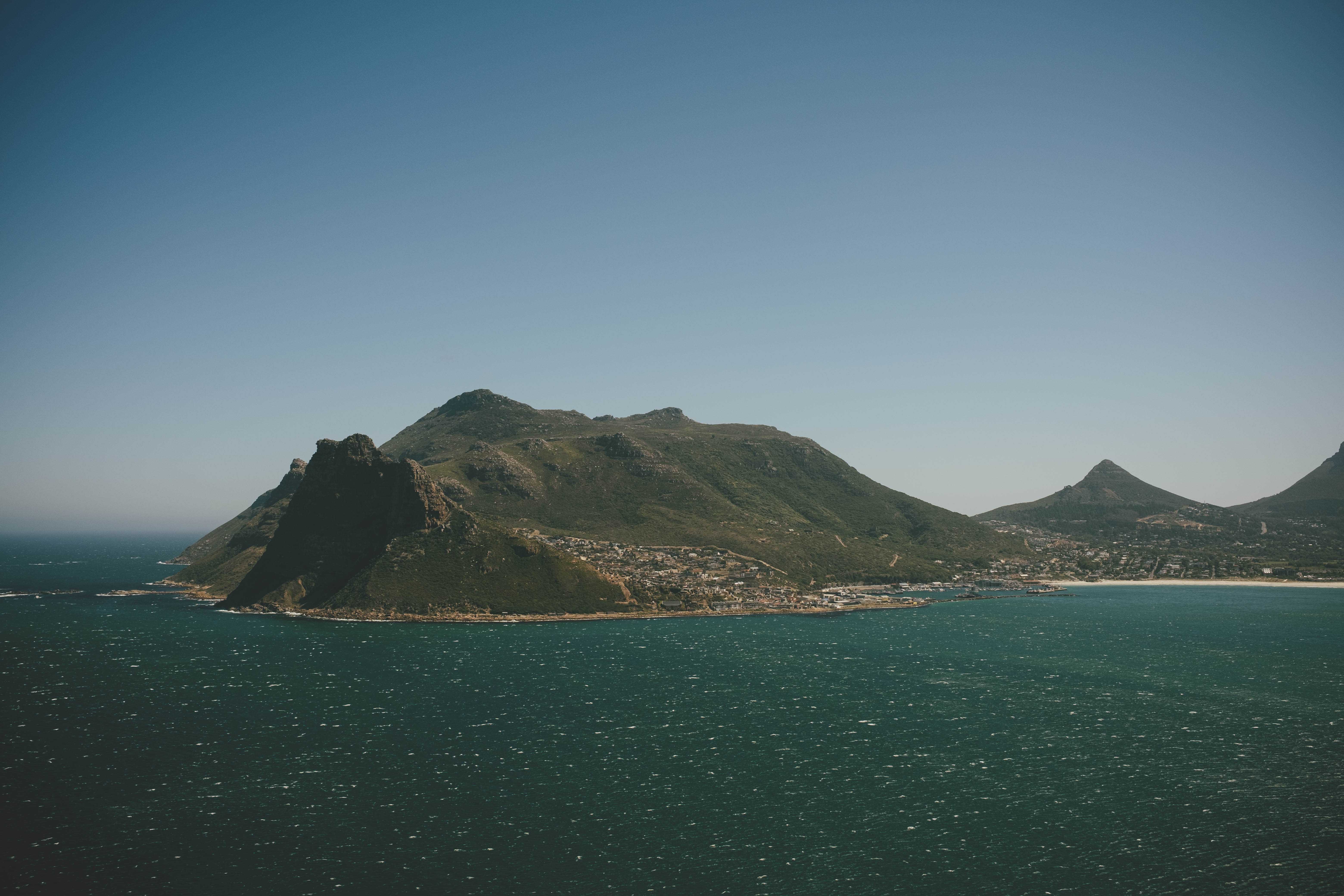 Penguins!
If you were to be blindfolded and plopped into the middle of Cape Town, you might briefly think you're in California. The climate is quite similar. The local flora seems a little familiar, but it is unique to these parts of South Africa. The various small plants common to the area are known as fynbos (pronounced like "fine boss"). But the African penguins in Simons Town or the baboons, ostriches, or zebras of the Cape Point Nature Preserve will be a obvious reminder that you are very far from California.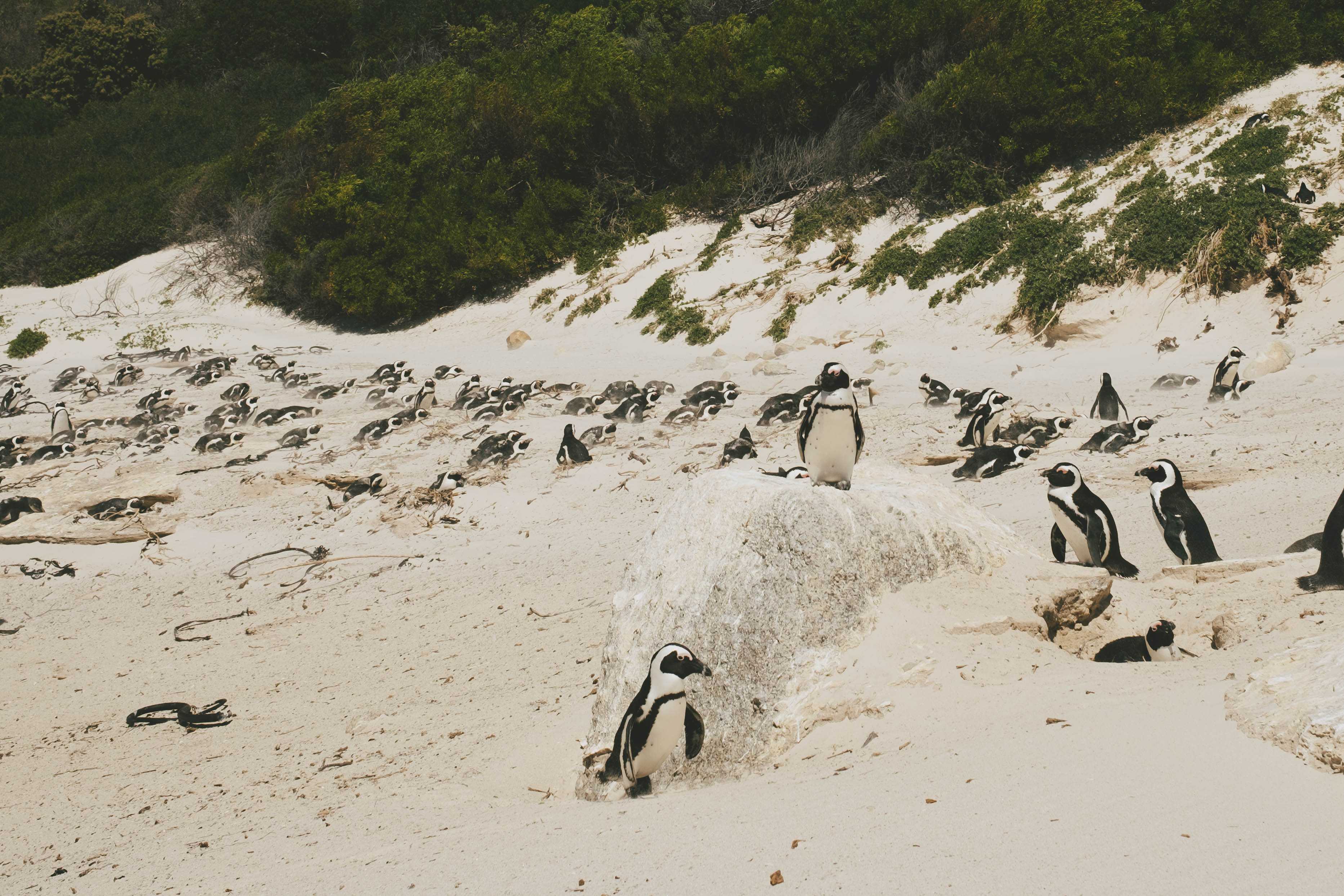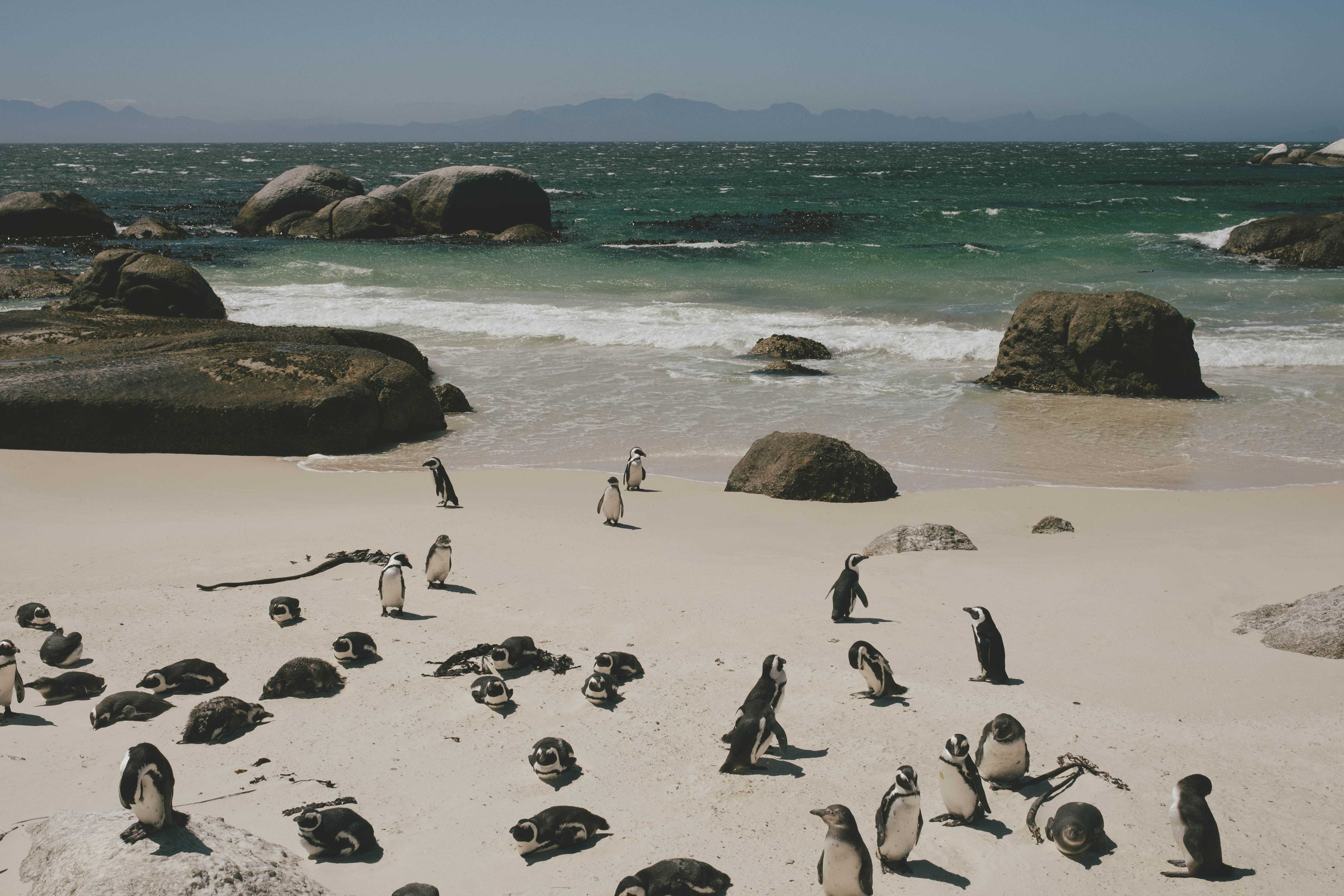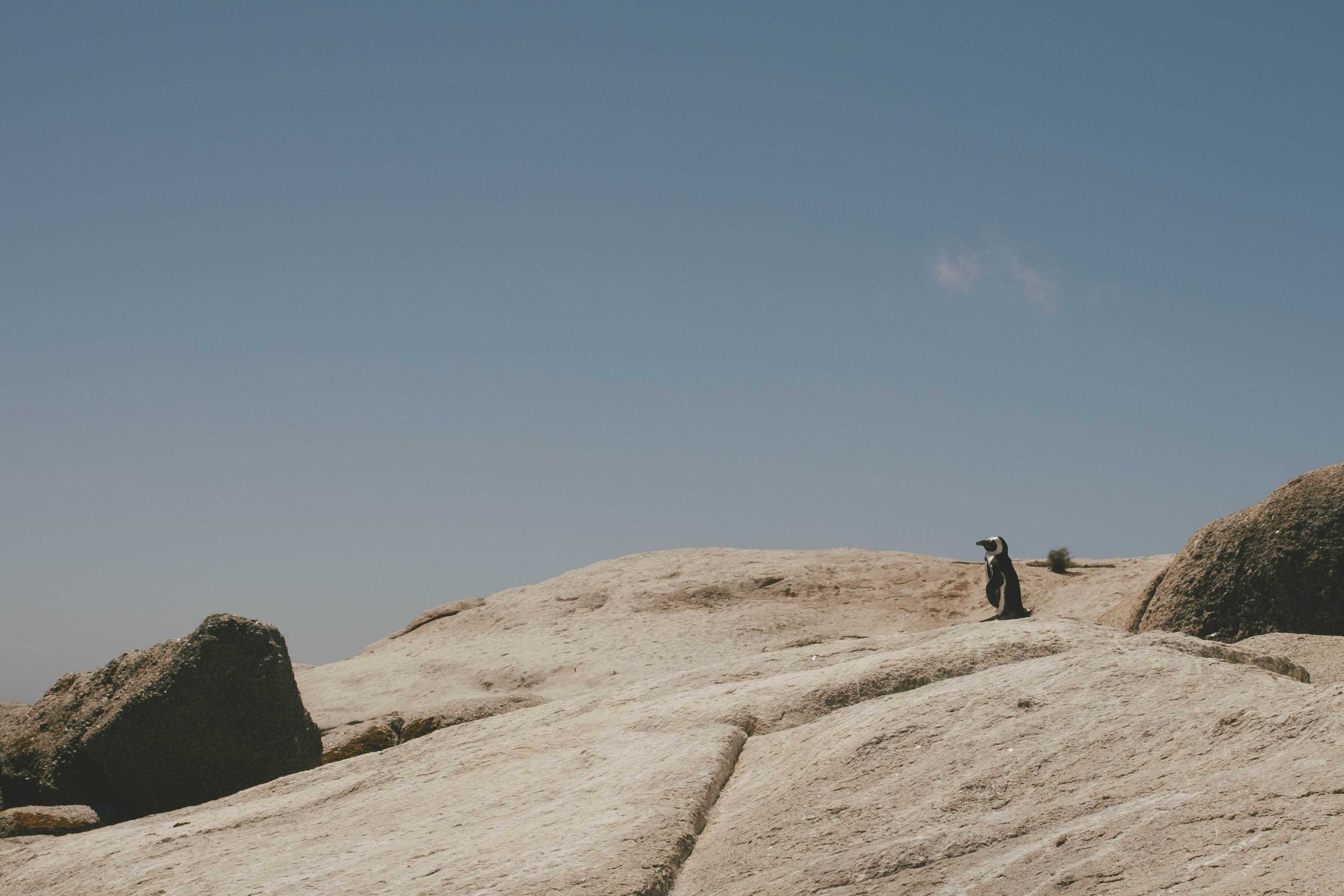 Cape of Good Hope / Cape Point
I would have loved to have spent more time in the Cape Point Nature Preserve. There's plenty of hiking, though I might be a little wary around some of the wildlife in the park, which includes zebras, antelope, lynxes, ostriches, baboons, poisonous snakes, and probably a few other creatures that'll have no difficulty ruining your day if you got too close them. I'm used to seeing images of all of them in the savannah, so they looked so out of place in the park.
We did take one impromptu hike, though. There's a trail leading from the the Cape of Good Hope over to Cape Point. Walking at a normal pace, it takes about 30 minutes to get to the other end, gaining around 300-400 feet in elevation (estimated since I turned on Strava a little late).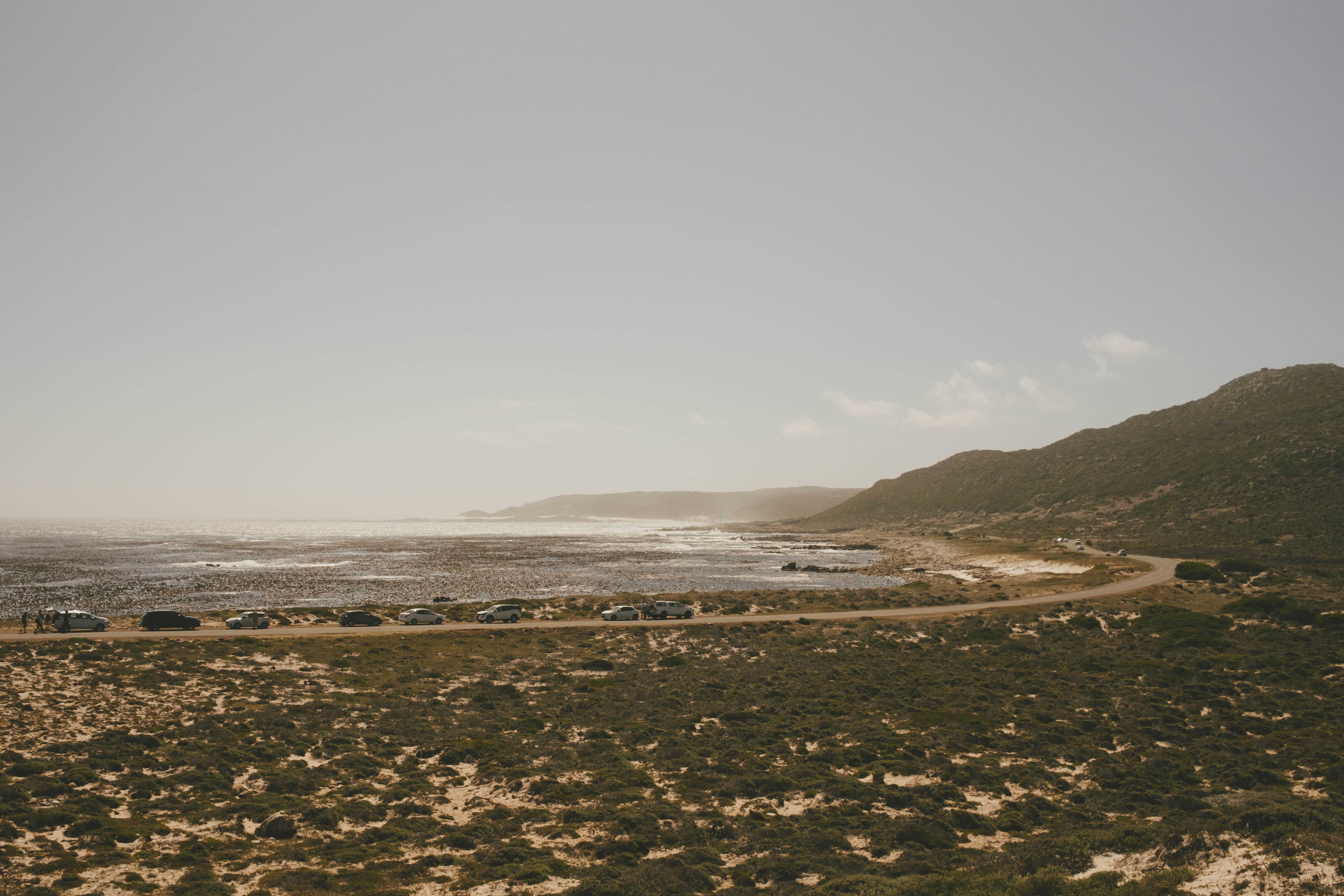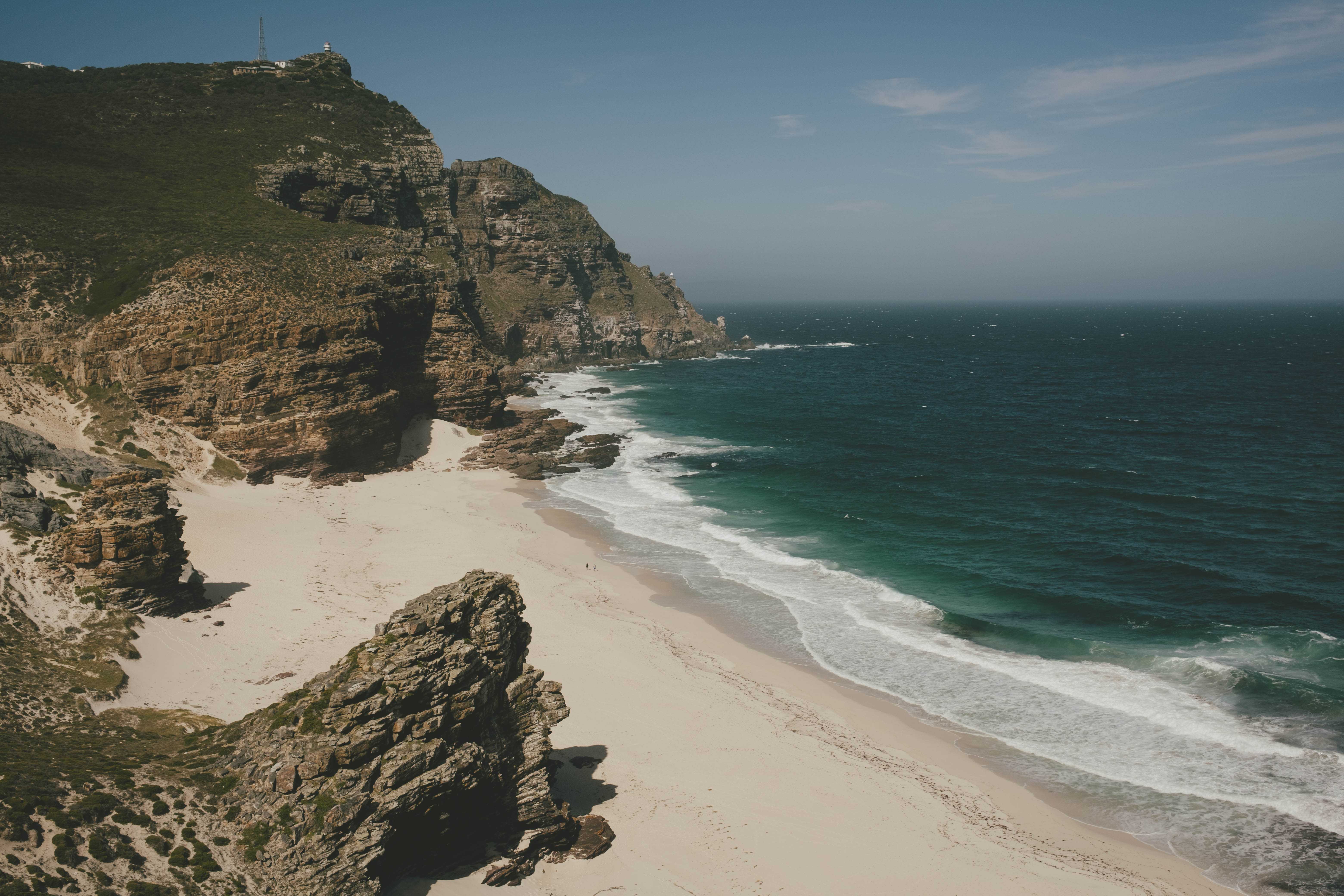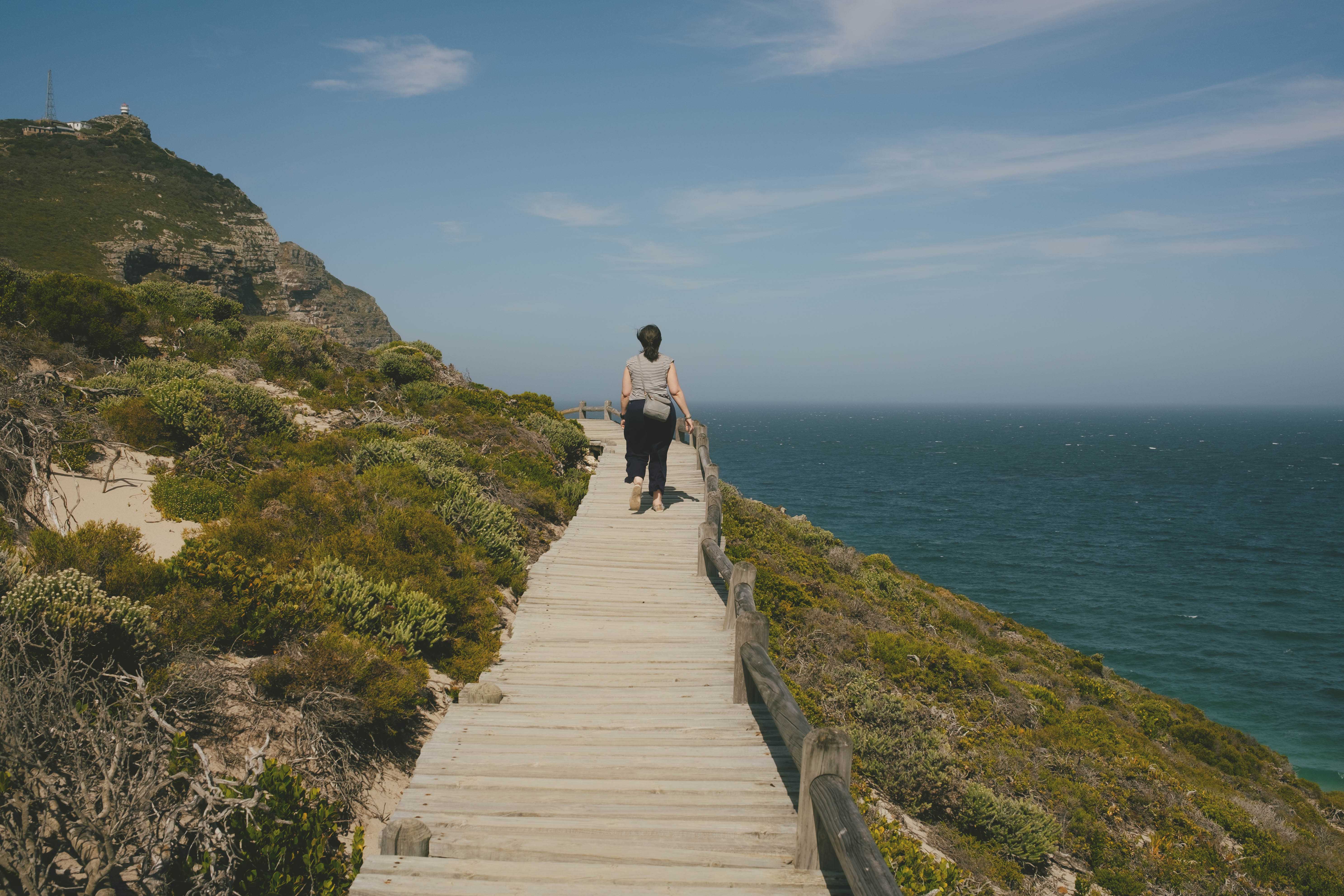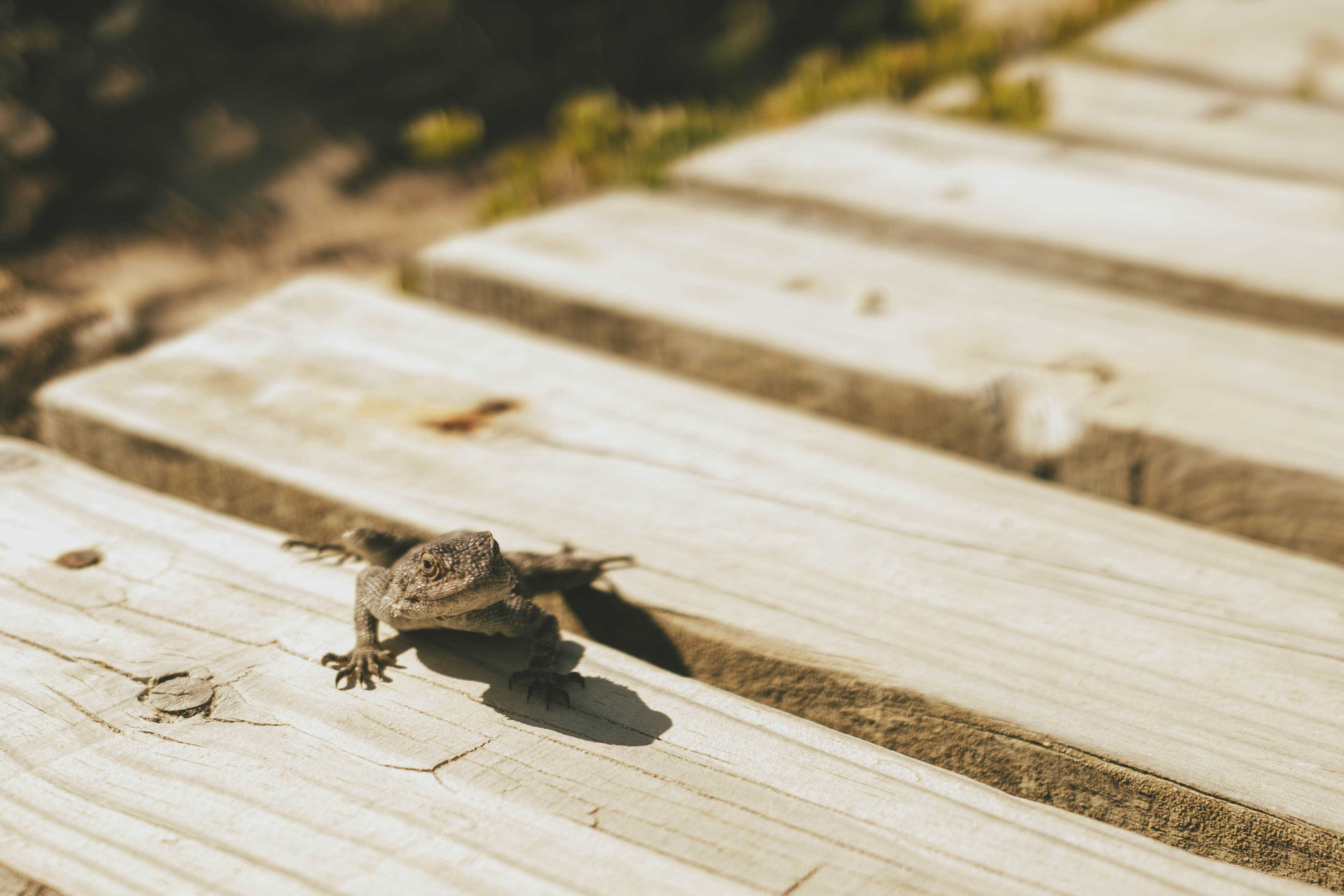 Once you reach the end of the trail, you can either walk or take a funicular up to Cape Point. Still regaining our energy from a long flight and 7-hour time difference, we chose the funicular. However you choose to get the top, you will be treated with some amazing views when you get there.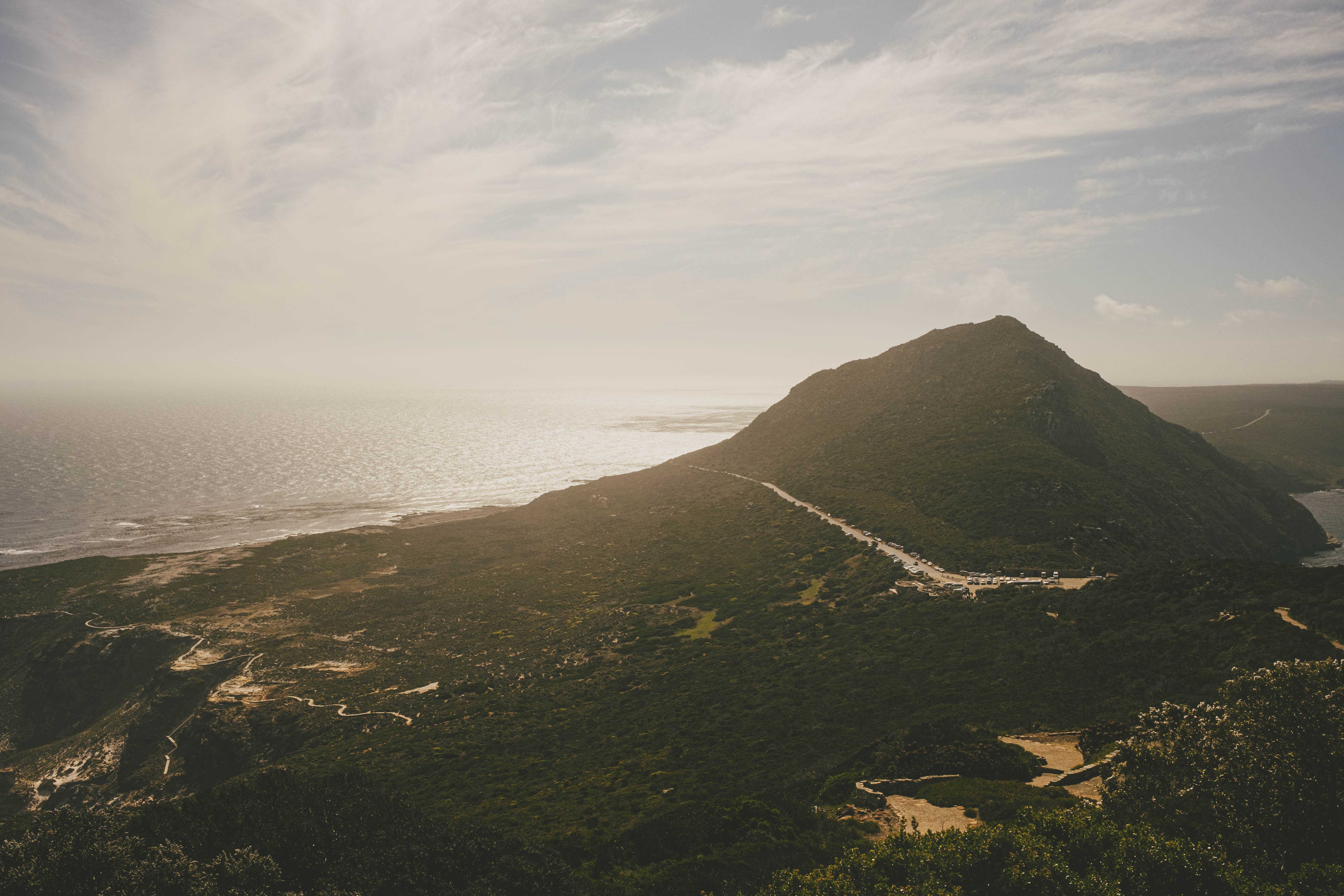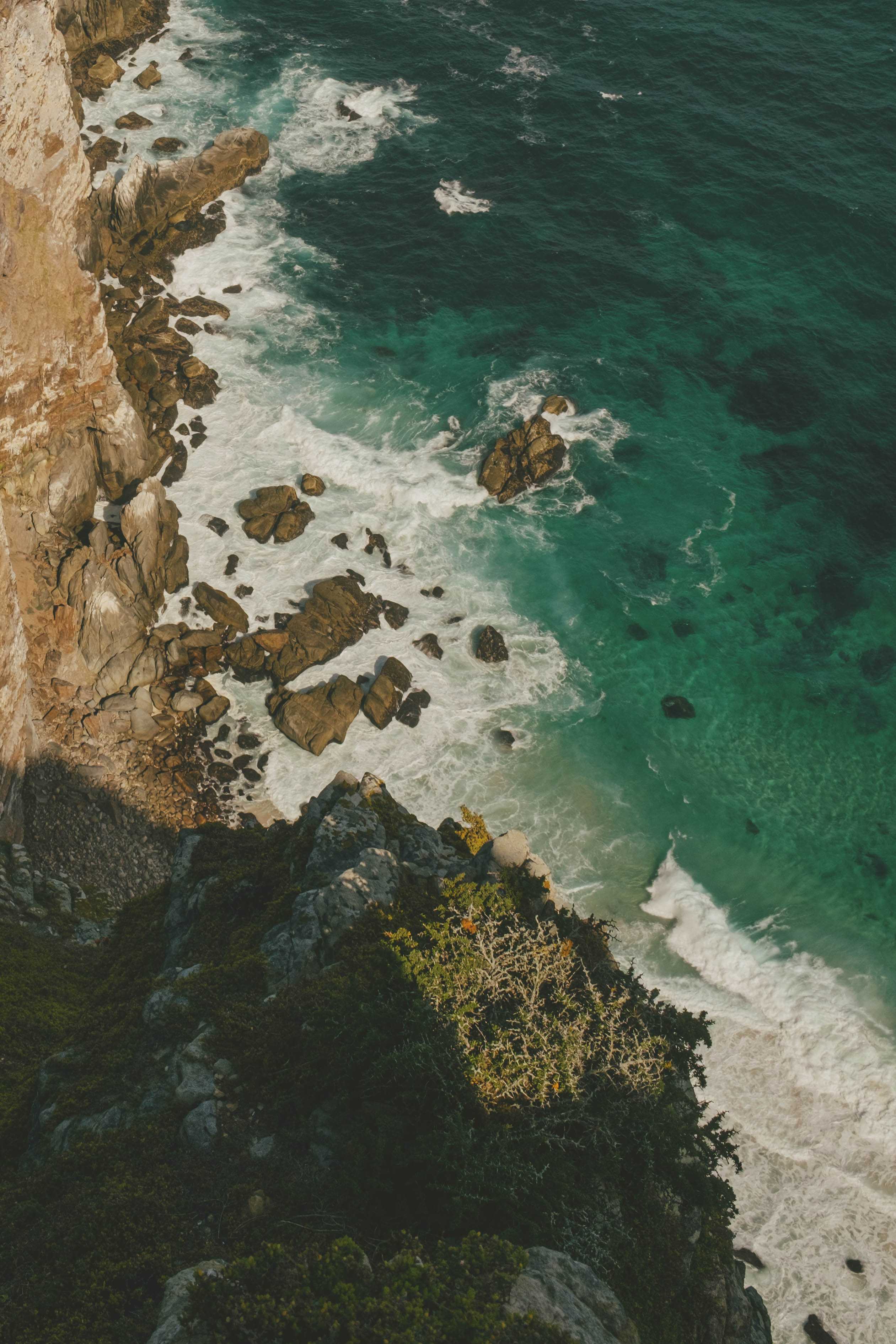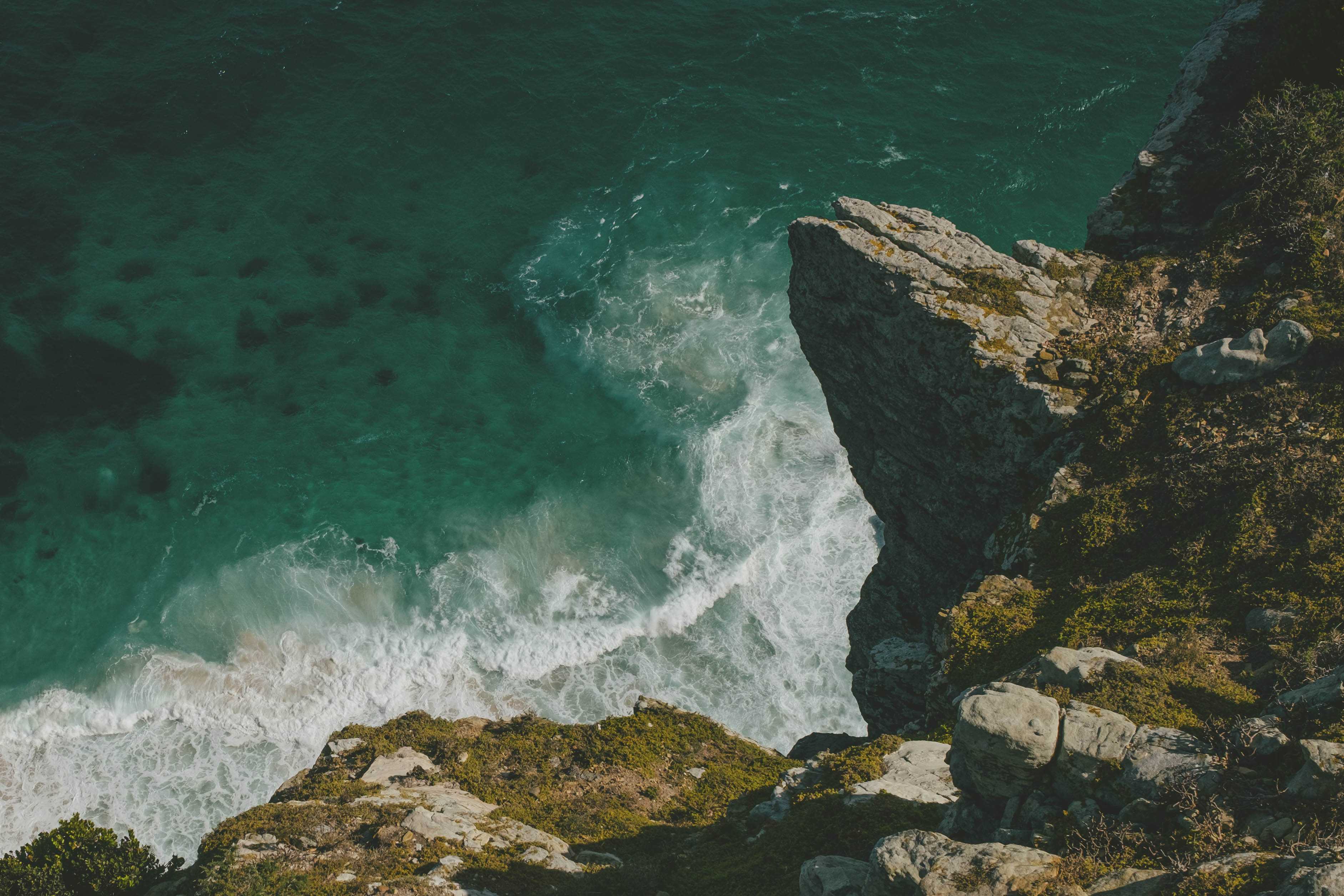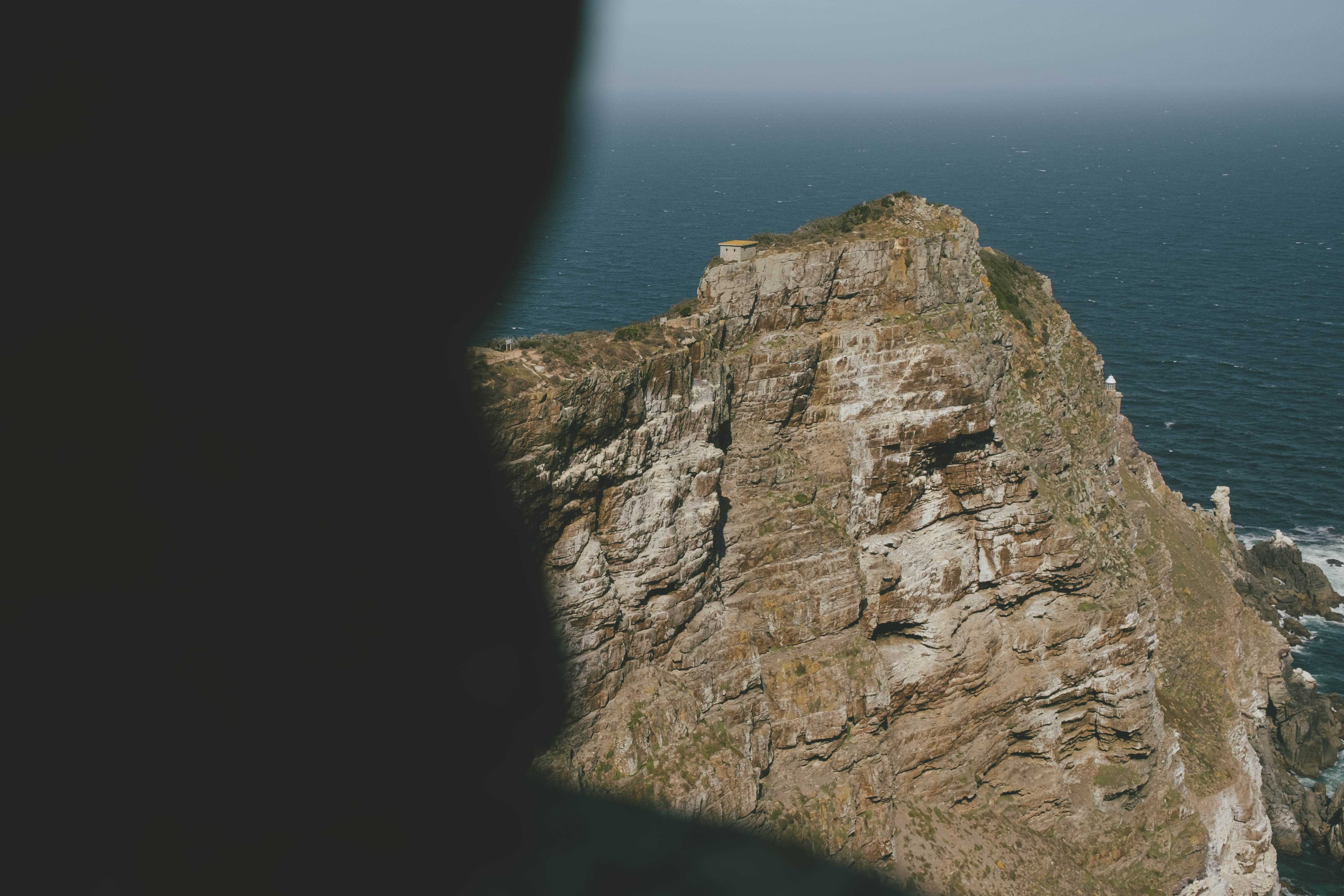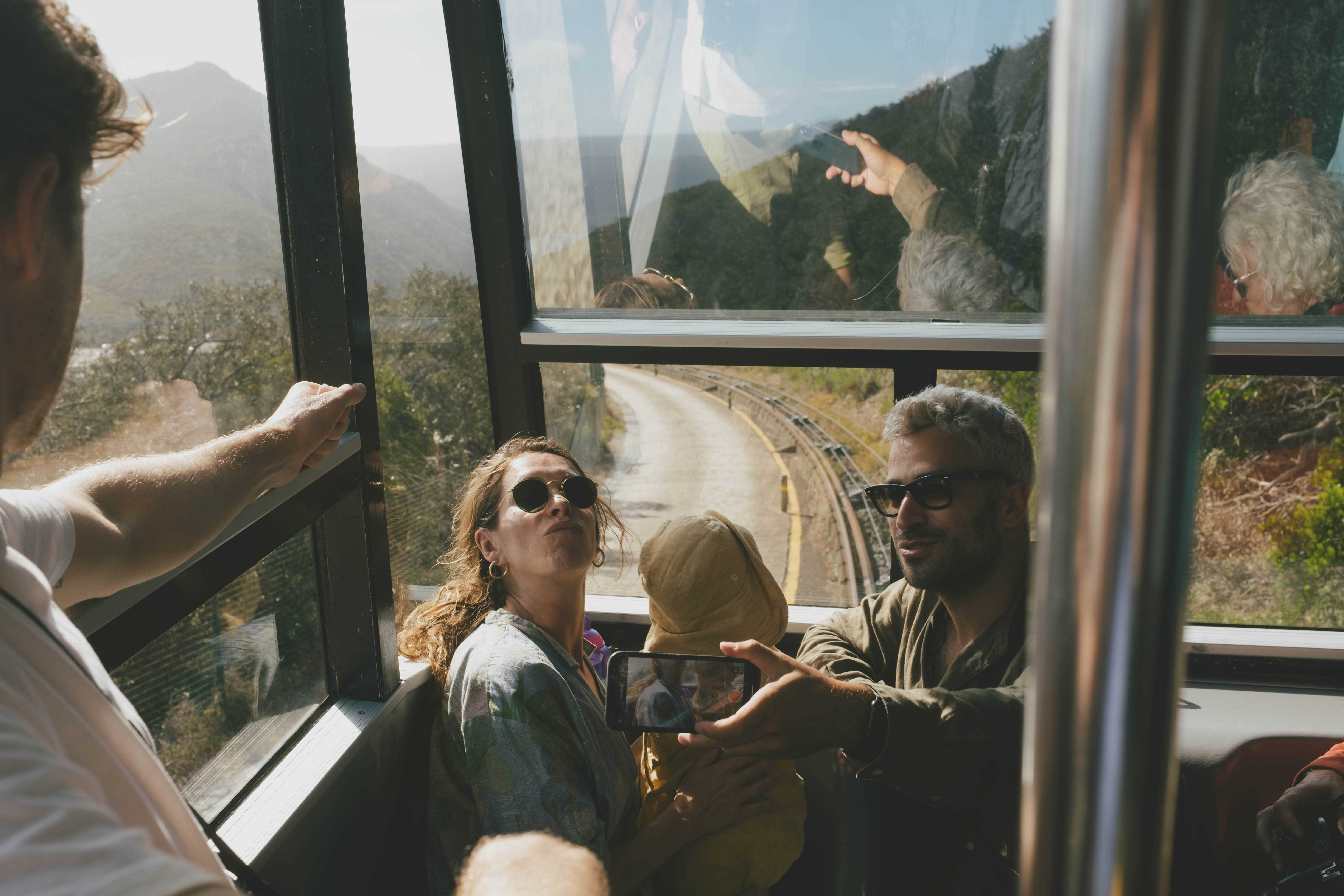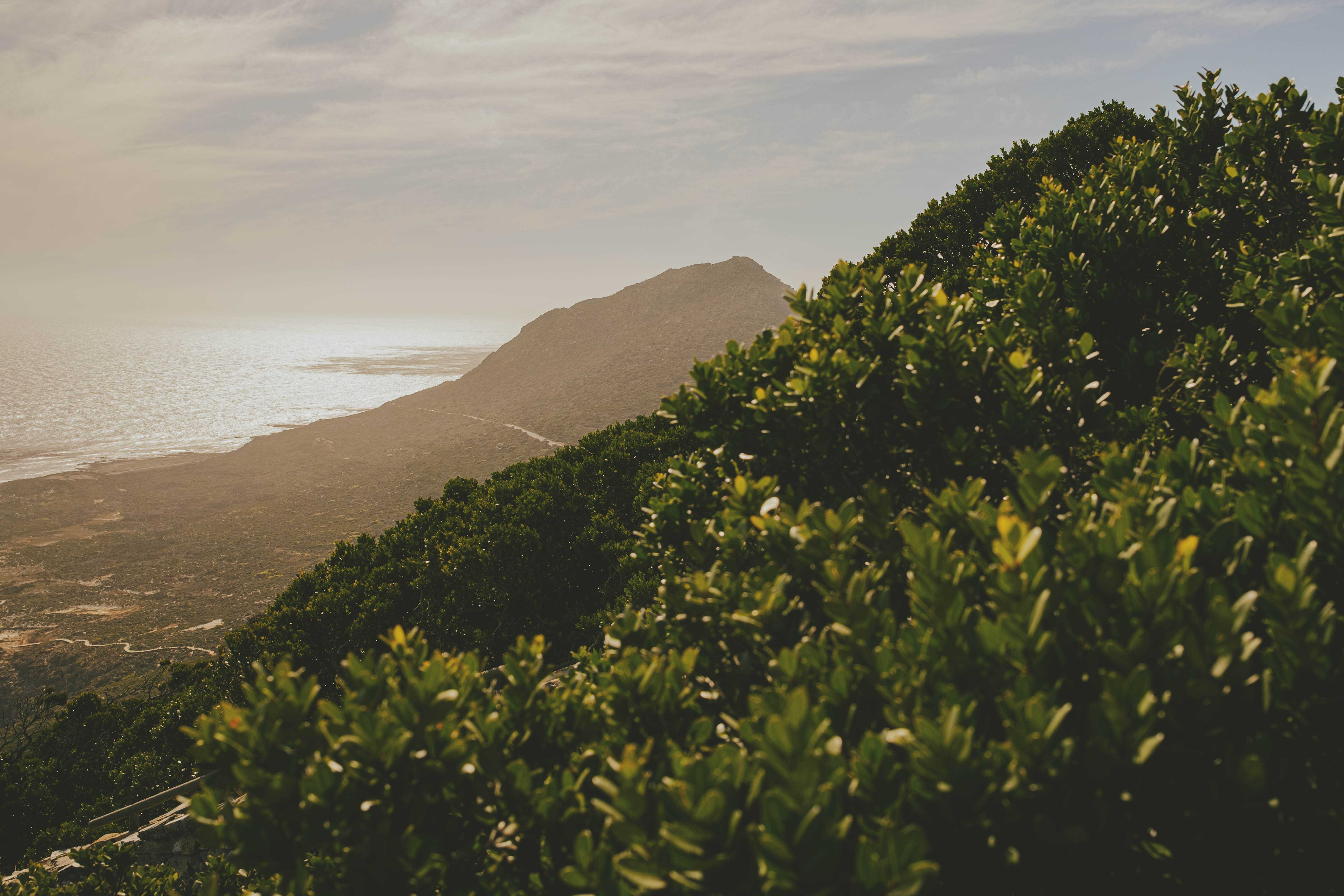 The Winelands
Over the years, I've been developing more of a taste for wine. And more recently, I'm feeling this urge to get into wine travel. This development would be appalling to the Jared of his early 20's. Whatever. I like going to scenic places and imbibing what tastes good. The heart wants what it wants!
I don't have a lot of experience with South African wines, but now that I do, I'm slightly obsessed its chenin blancs and sauvingon blancs. The price points are very good, even in the U.S., and my local wine shop is quite skilled at finding wines that punch above their weight.
Franschhoek
Franschhoek is a valley with vineyards for miles. I'd love to stay a few days here next time. There's a wonderful little town with tons of restaurants, shops, and some boutique hotels.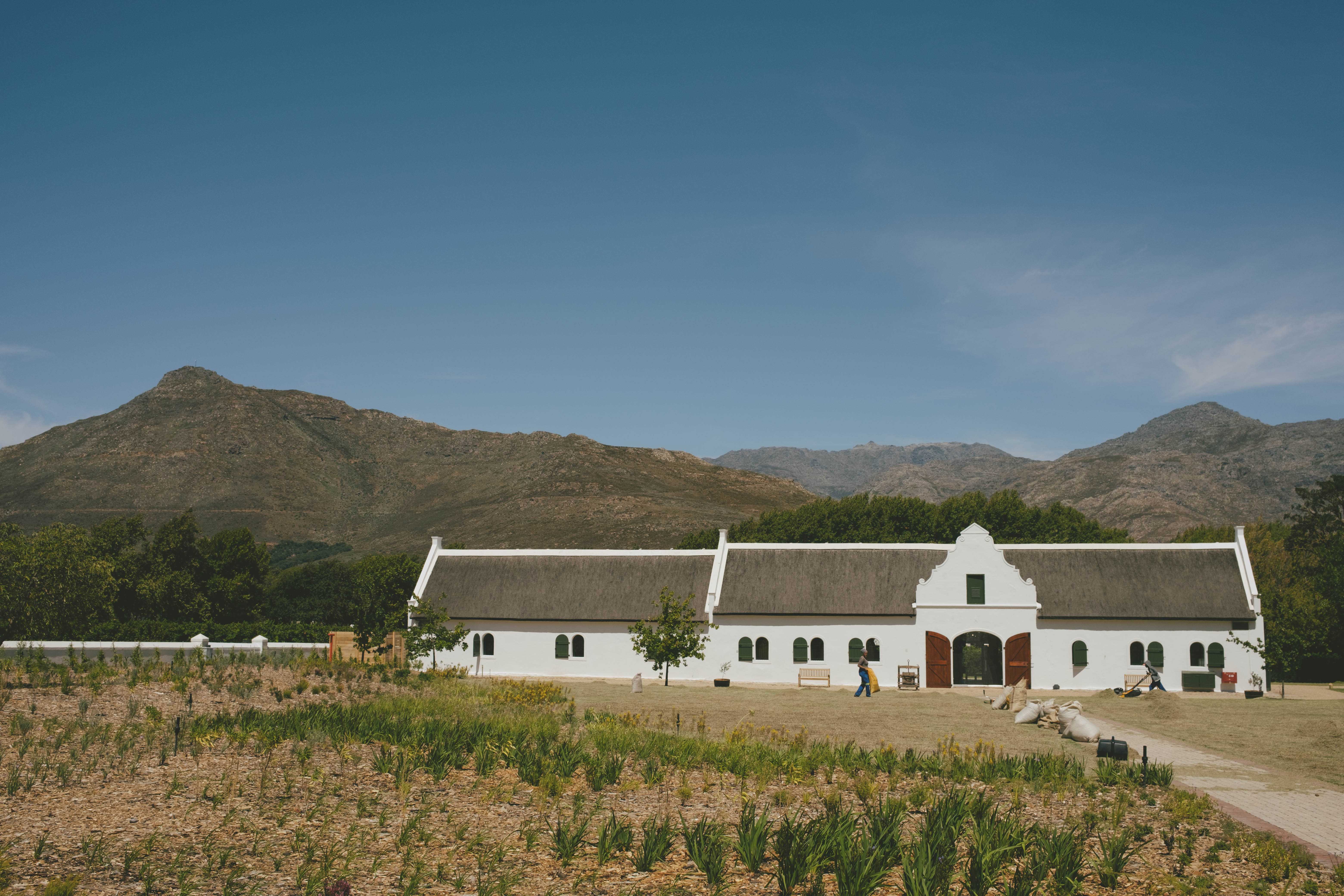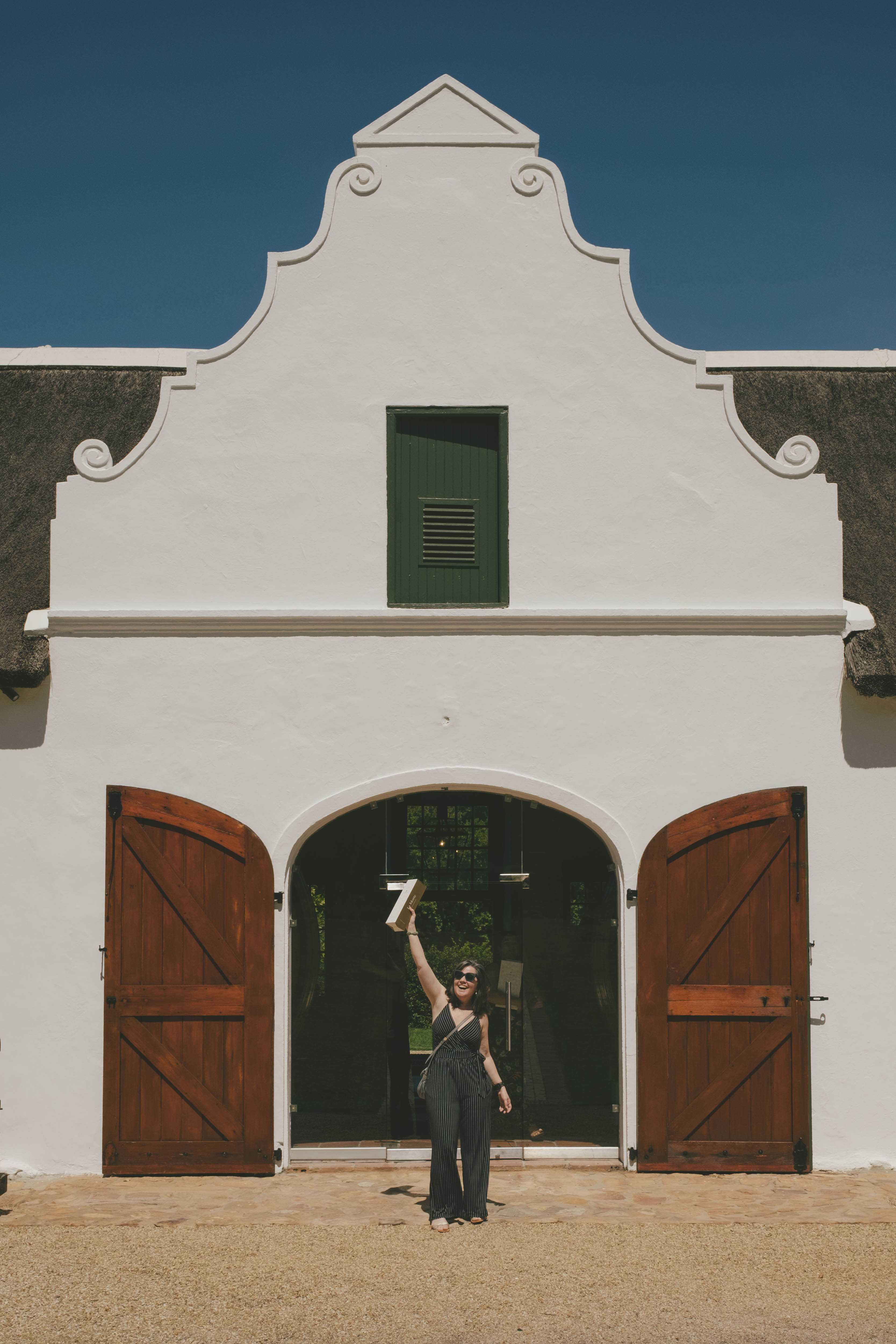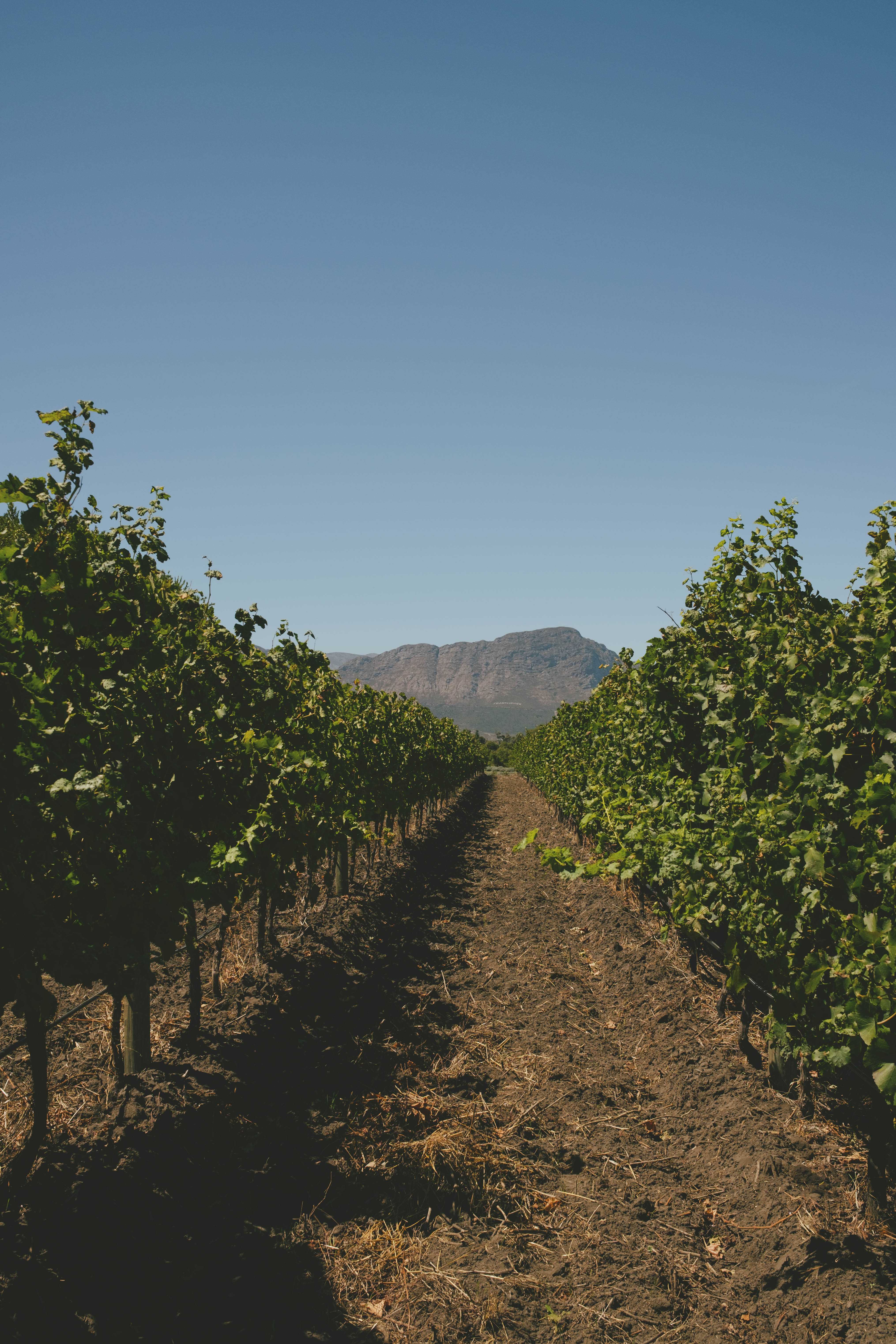 We were hired a driver for the day because combining wine, driving on the opposite side of the road, and being in a unfamiliar place didn't like a wise choice. If you do a day trip here, it's worth every penny. Our driver was wonderful too and told us about the history of the region.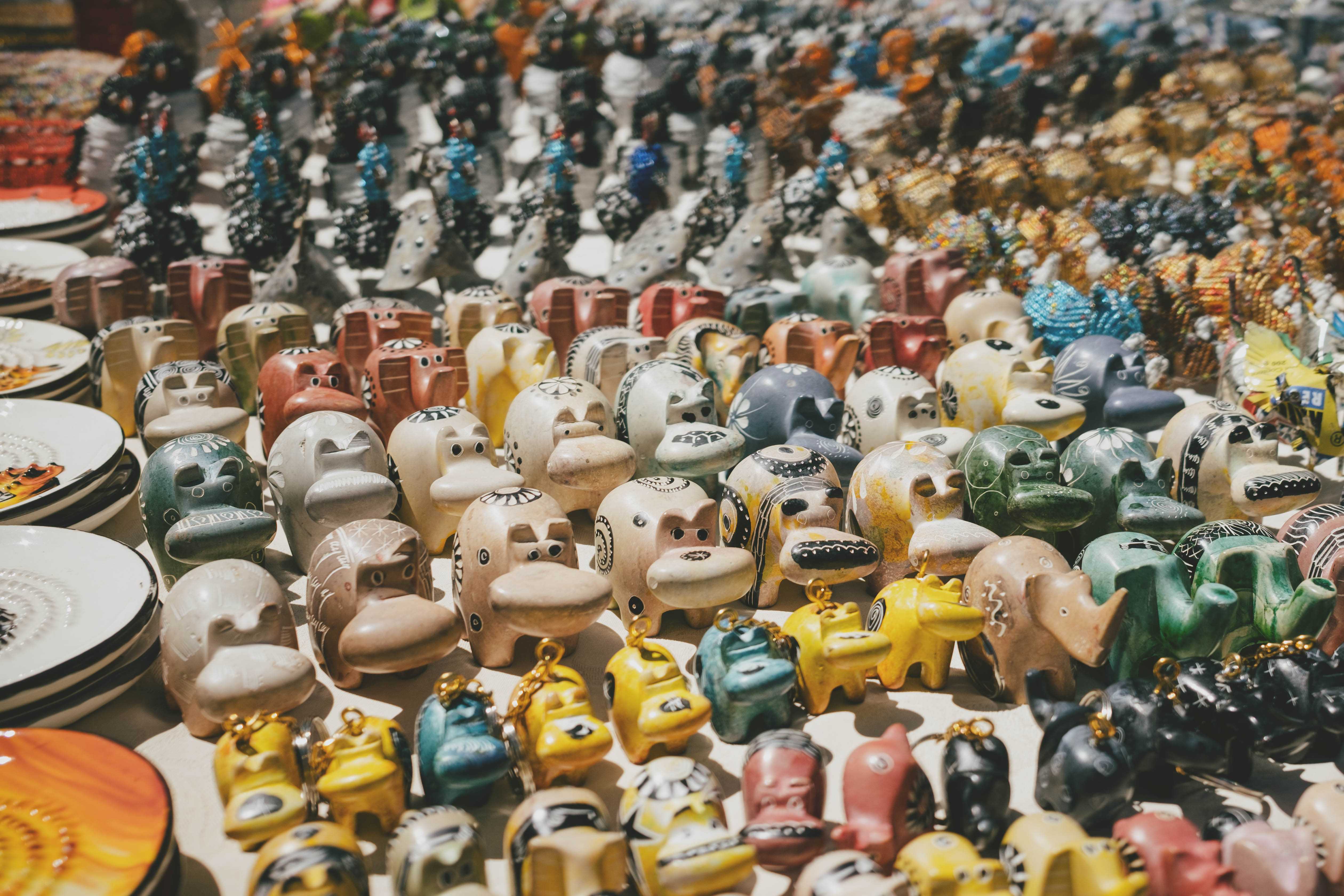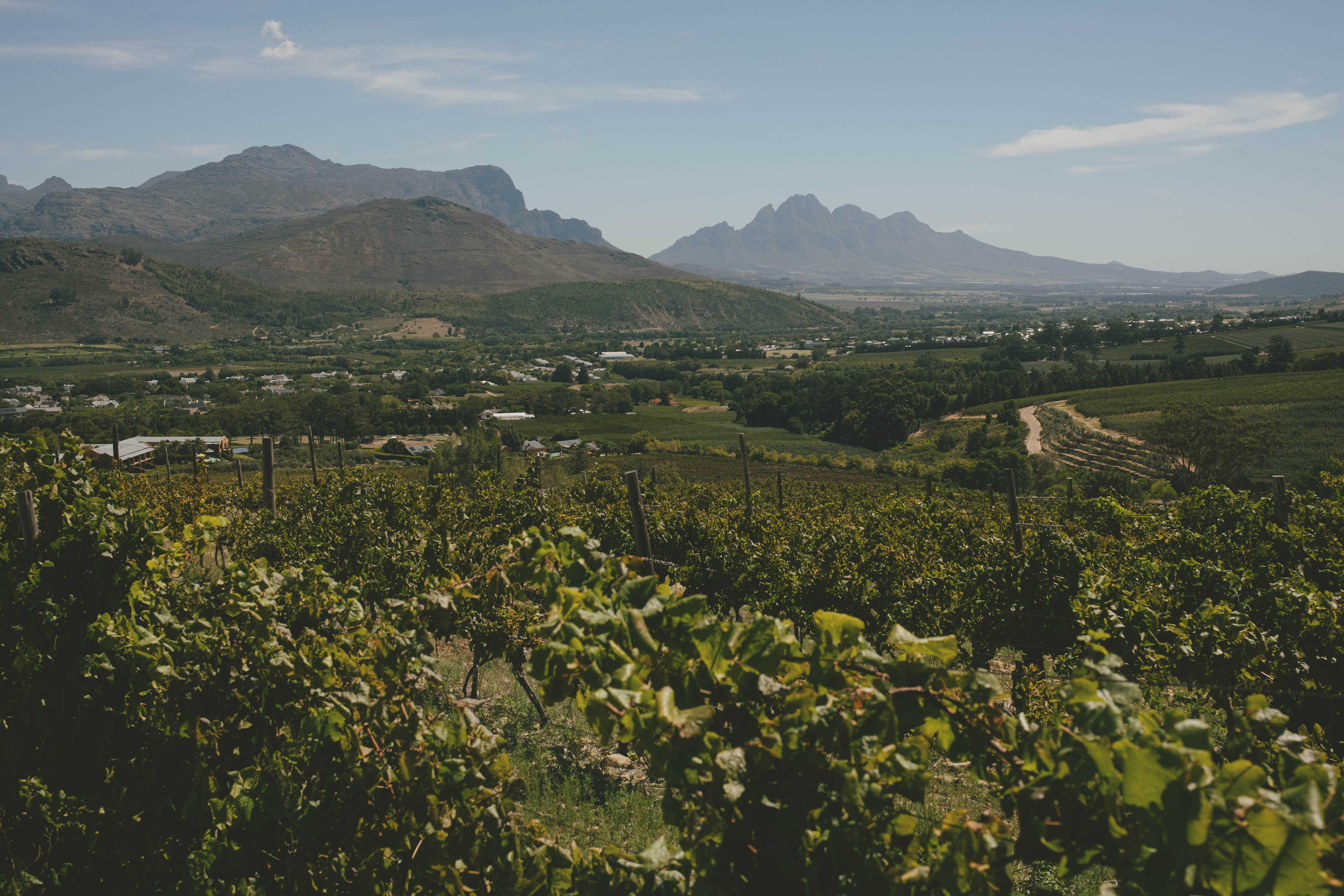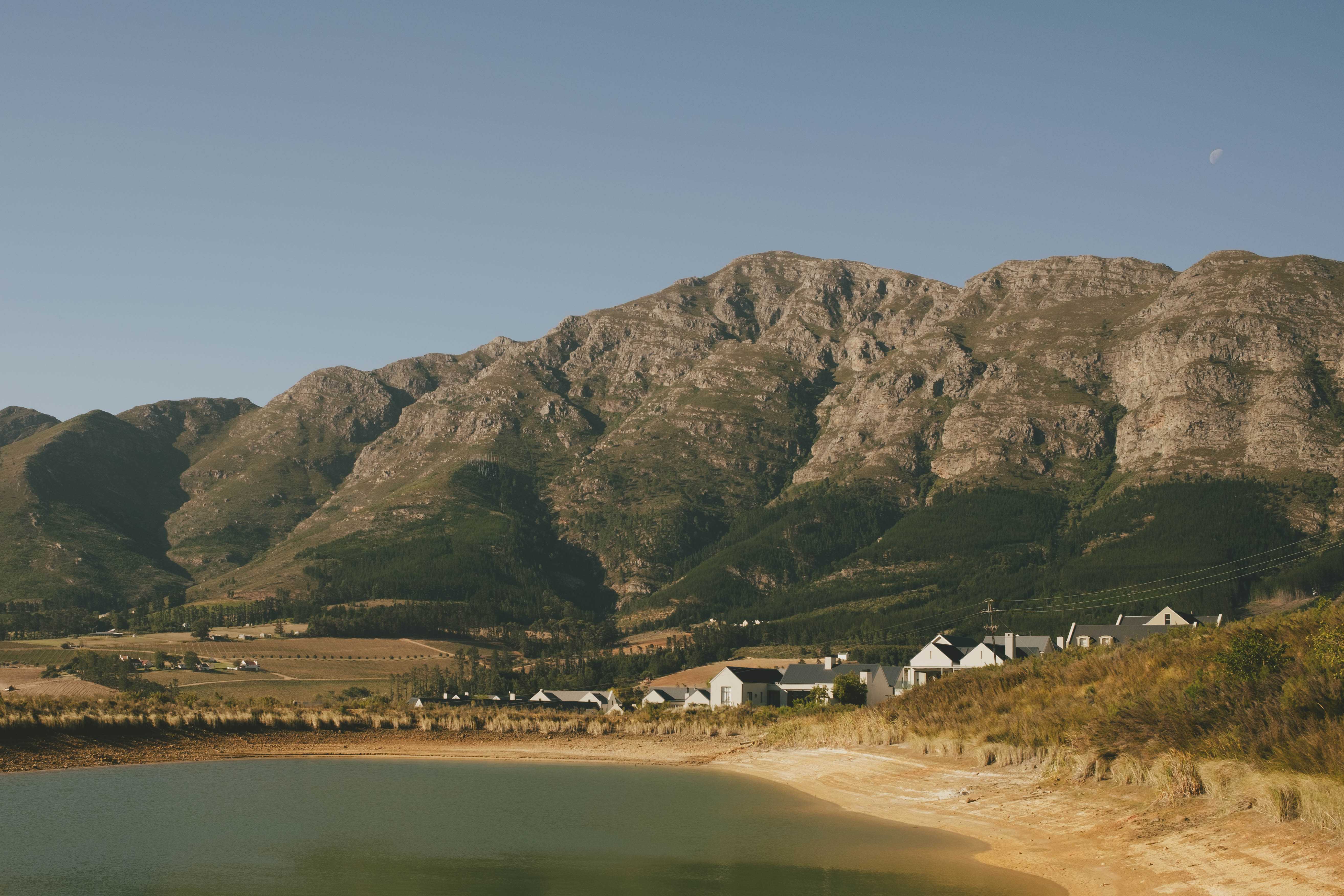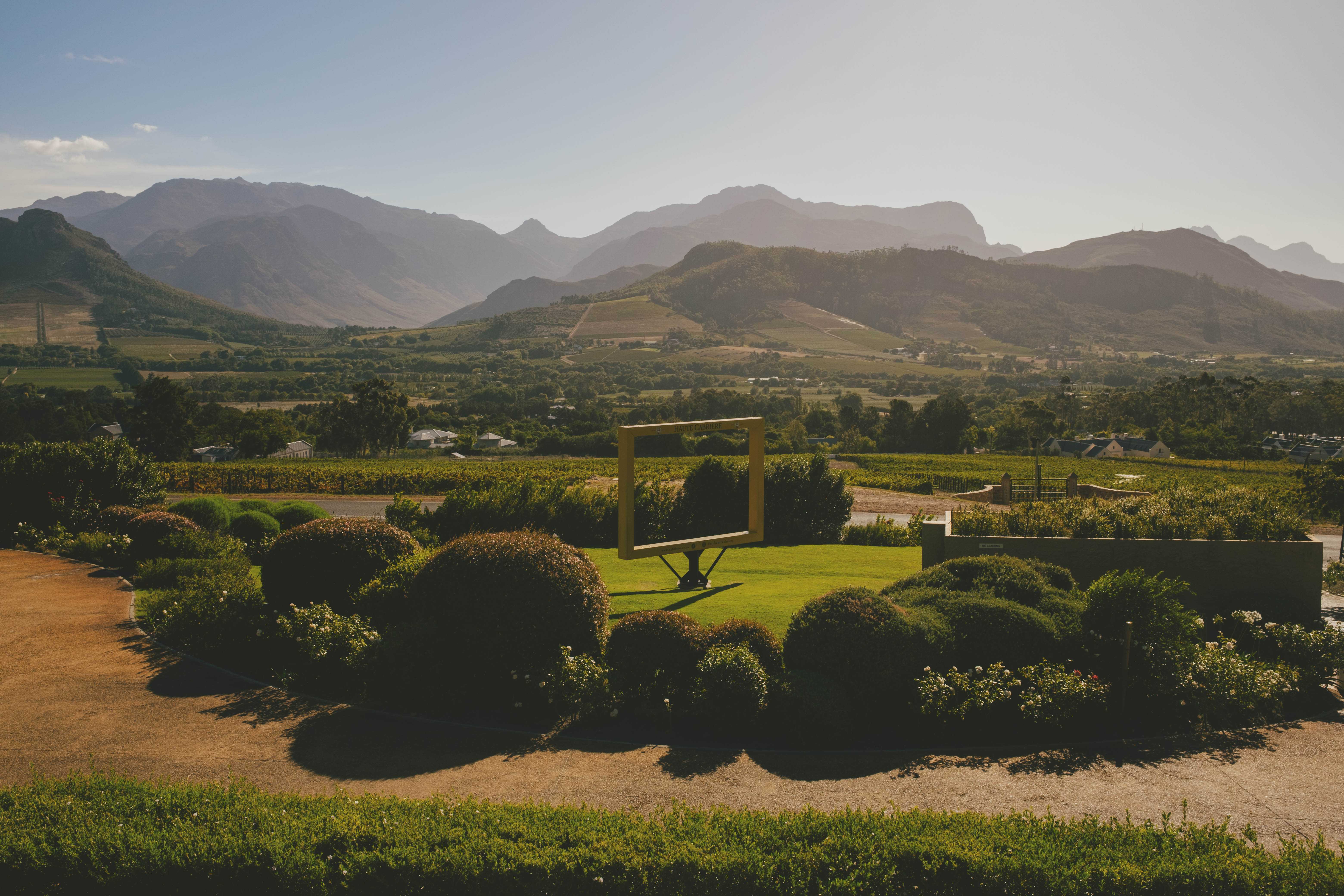 Constantia
The second wine region we visited was Constantia. It is about a 20 minute drive from Cape Town's central business district, and has been productive since 1685.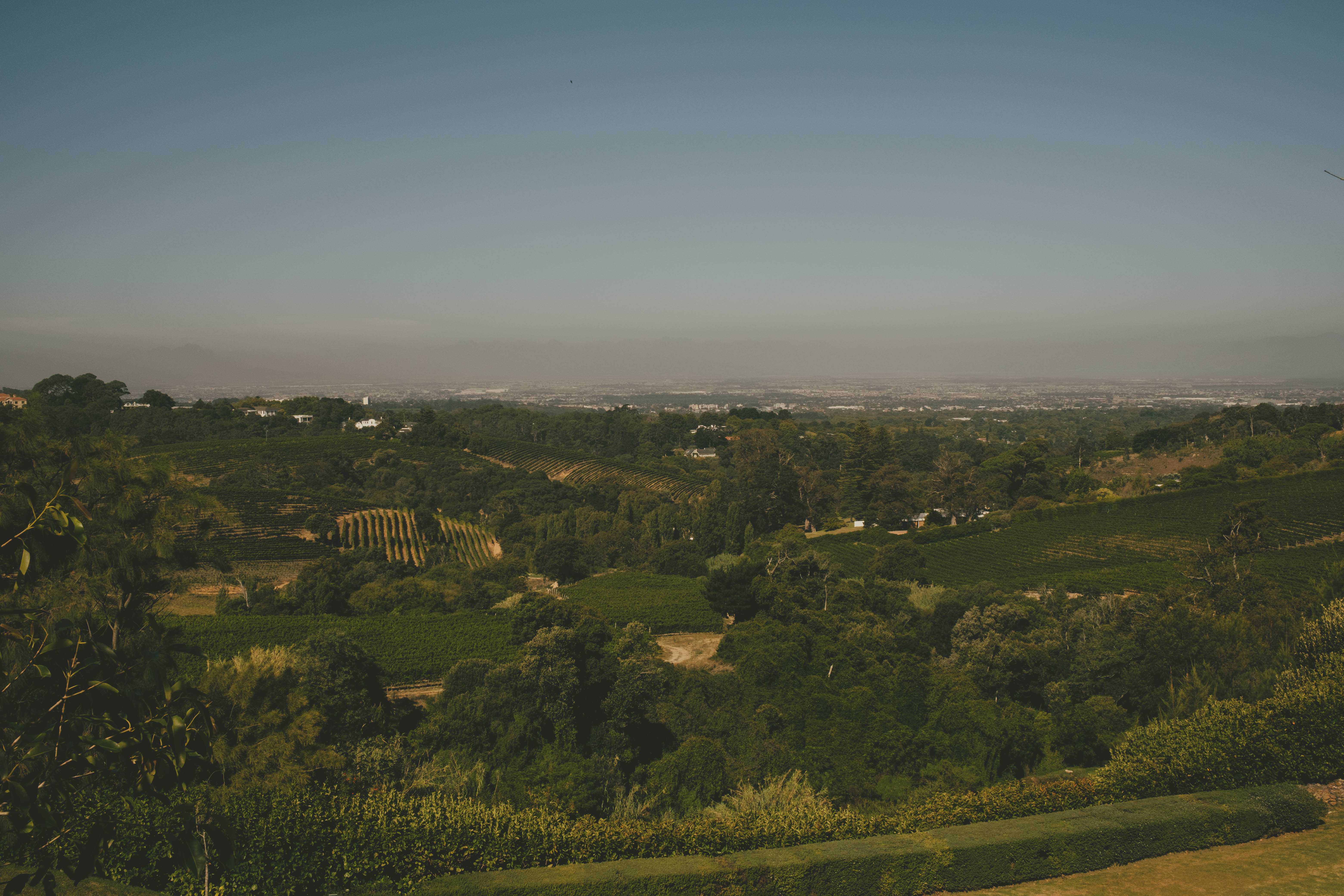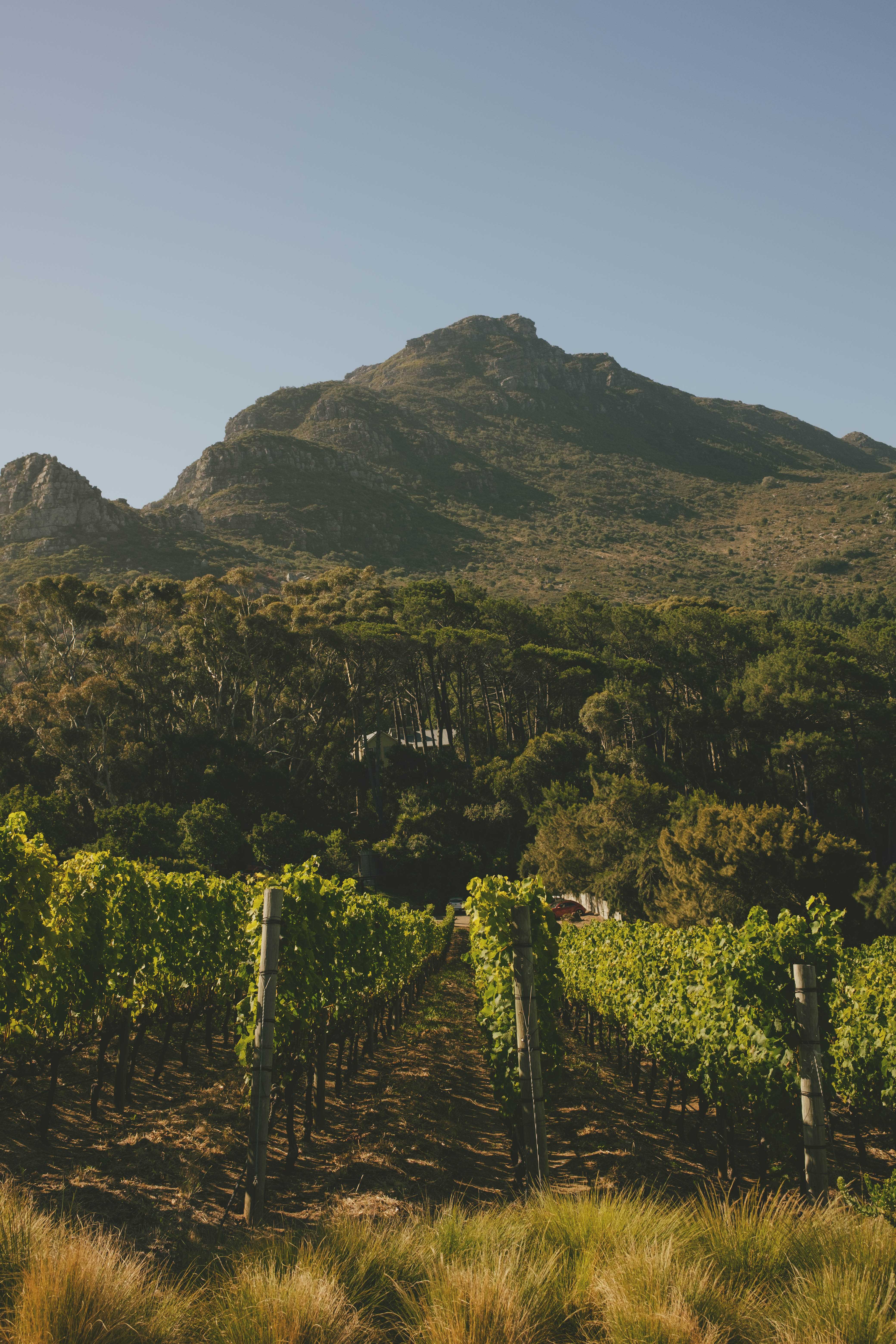 Constantia is close to the Kirstenbosch Botanical Garden, so you can visit both places on the same day.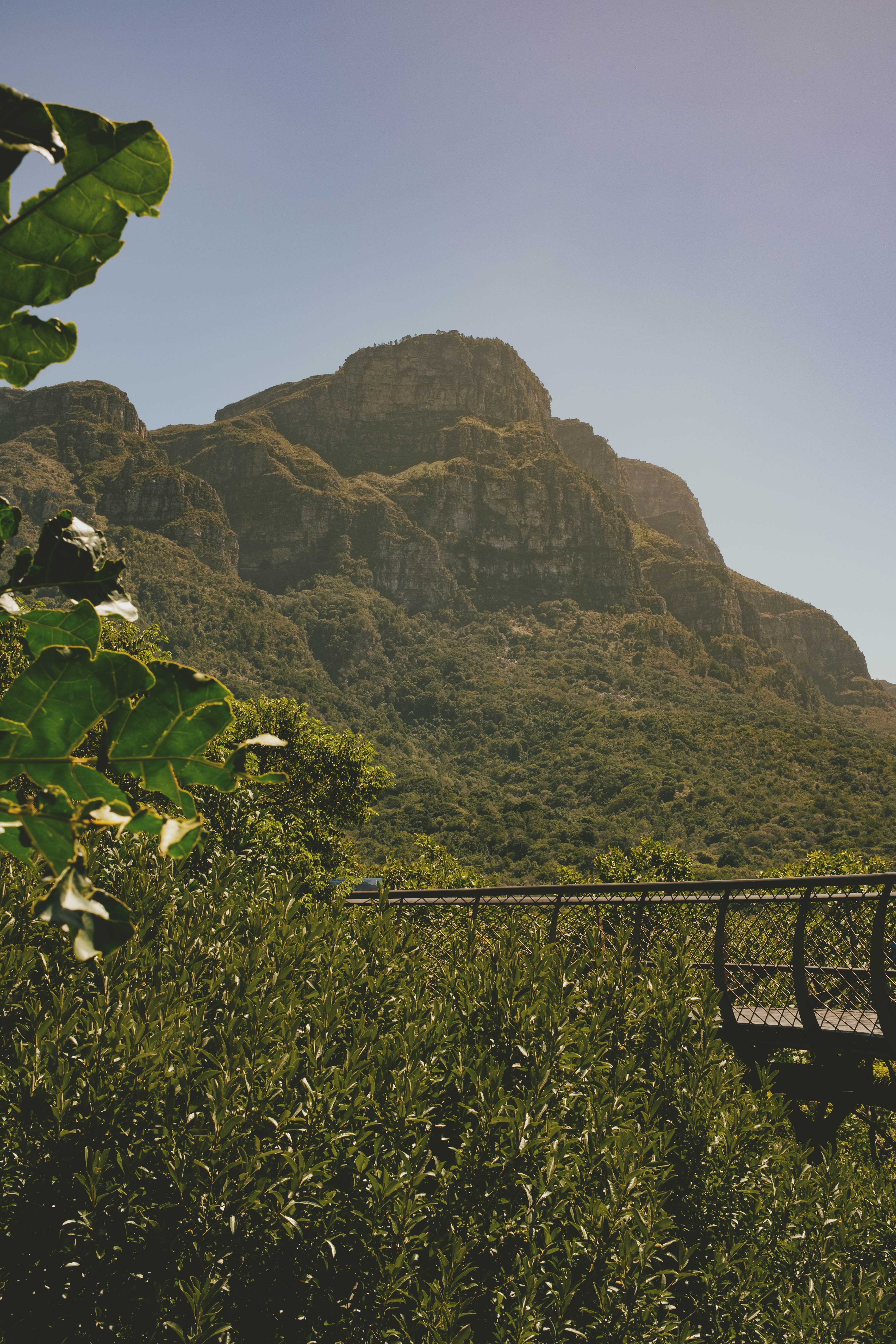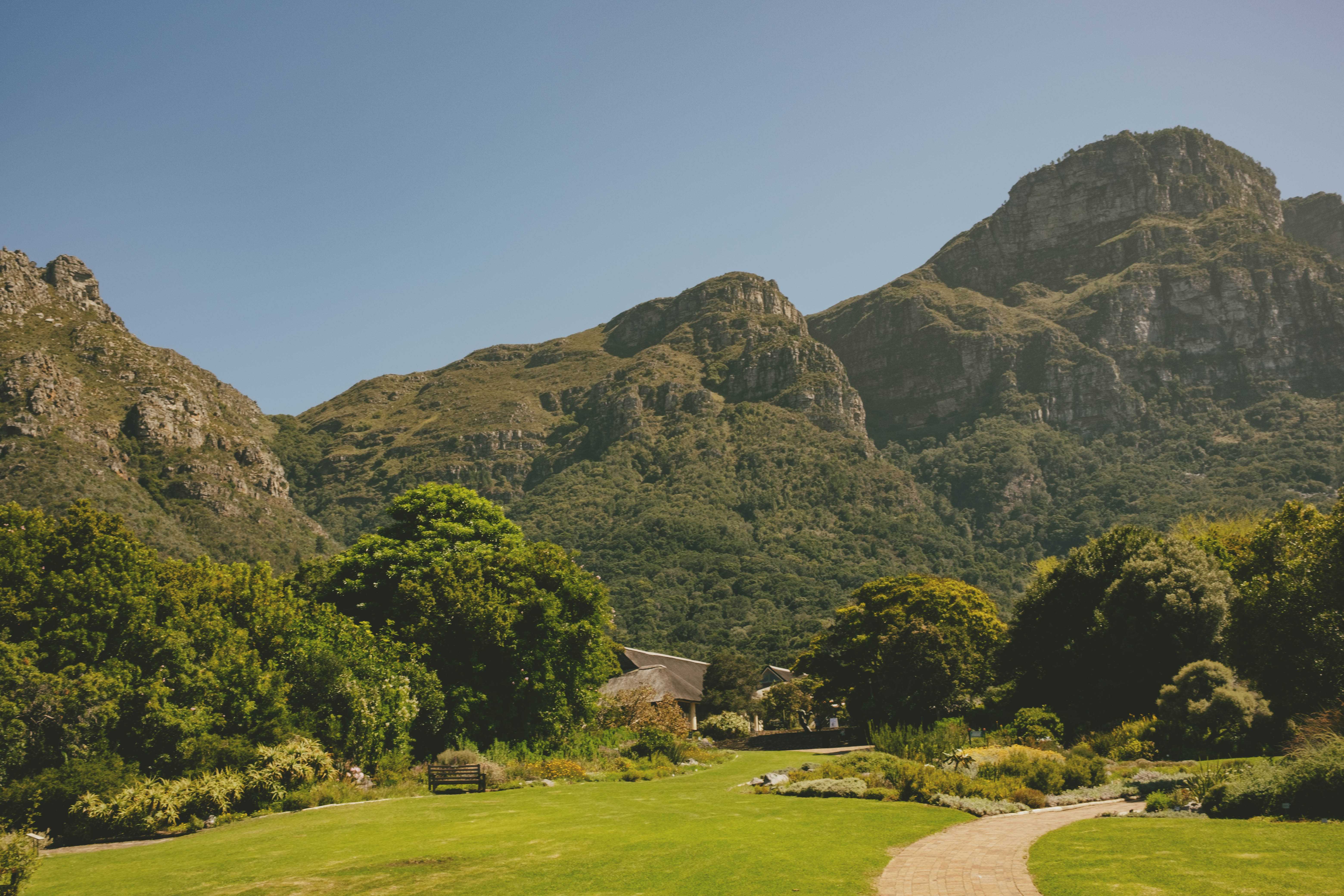 Back to the city
Visiting Cape Town, or any part of South Africa for that matter, it impossible not to notice that it is still a place that has its problems. It has the highest wealth inequality in the world, evident as you pass by the densely-packed townships contrasted by ridiculous affluence in its suburbs and posh neighborhoods. Cape Town emerged from a terrifying water shortage a few years ago, and is now experiencing daily power outages—scheduled load shedding—that can last more than 8 hours a day.
As a tourist, you may never notice the load shedding times as most of the hotels and restaurants you'll likely visit run backup generators. At night, some neighborhoods seem abandoned at first glance, but then you'd notice residents moving around inside their homes with flashlights. Even some of the streetlights and stop lights cease to function. Cafes might not be able to use their espresso machines, but will remain open to sell you iced coffee or a pastry.
Load shedding has taken a massive toll on South Africa's economy, particularly for small businesses. Despite this, it seems people are making due best they can. Obviously, that varies greatly depending on circumstance.
But not all of South Africa's infrastructure is as dire. The roads and highways are in excellent condition, hardly a pothole to be found. If you're into outdoor recreation, there are well-maintained trails everywhere. There's drinking water is safe (in the major cities, at least) and we were never without a cellular signal.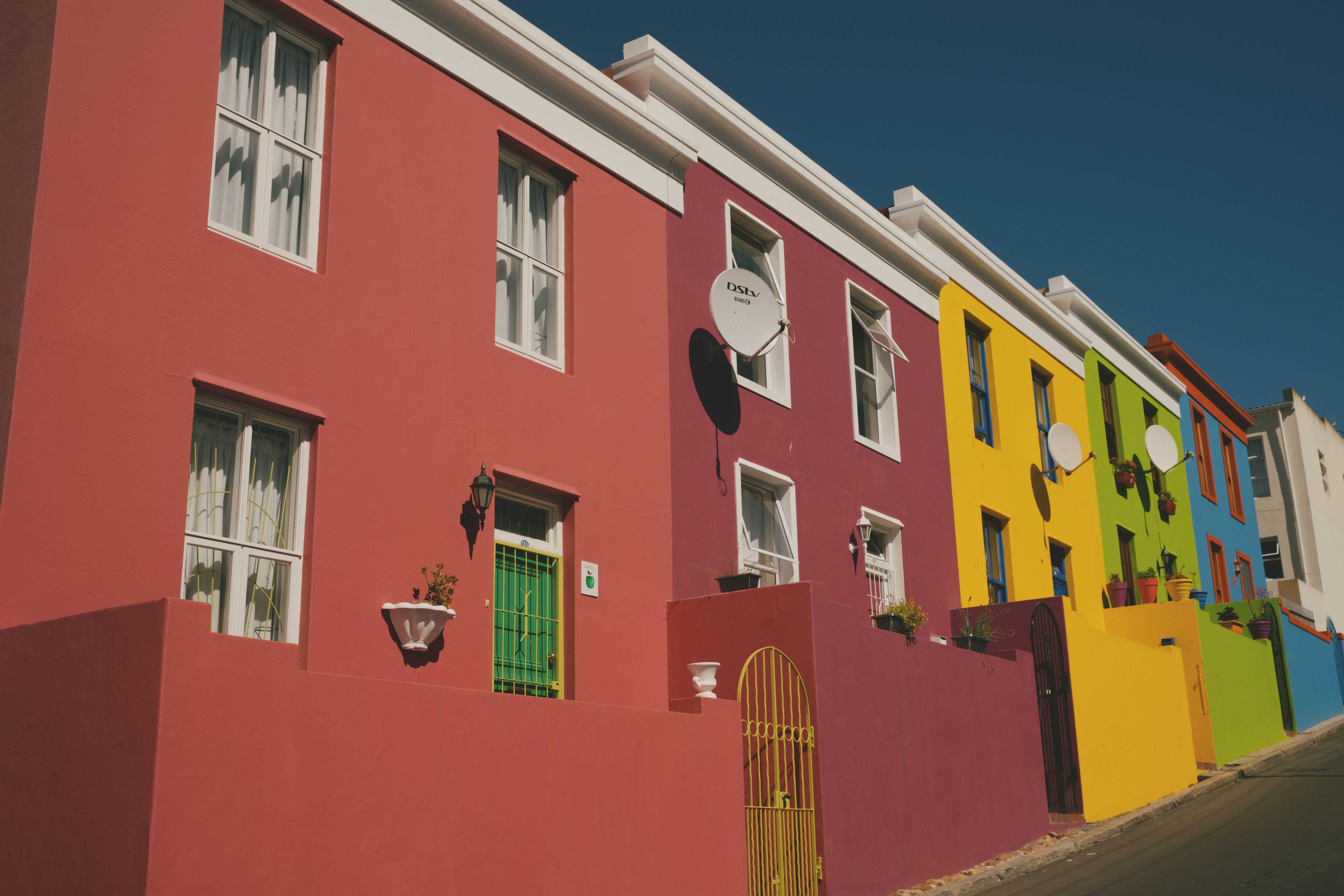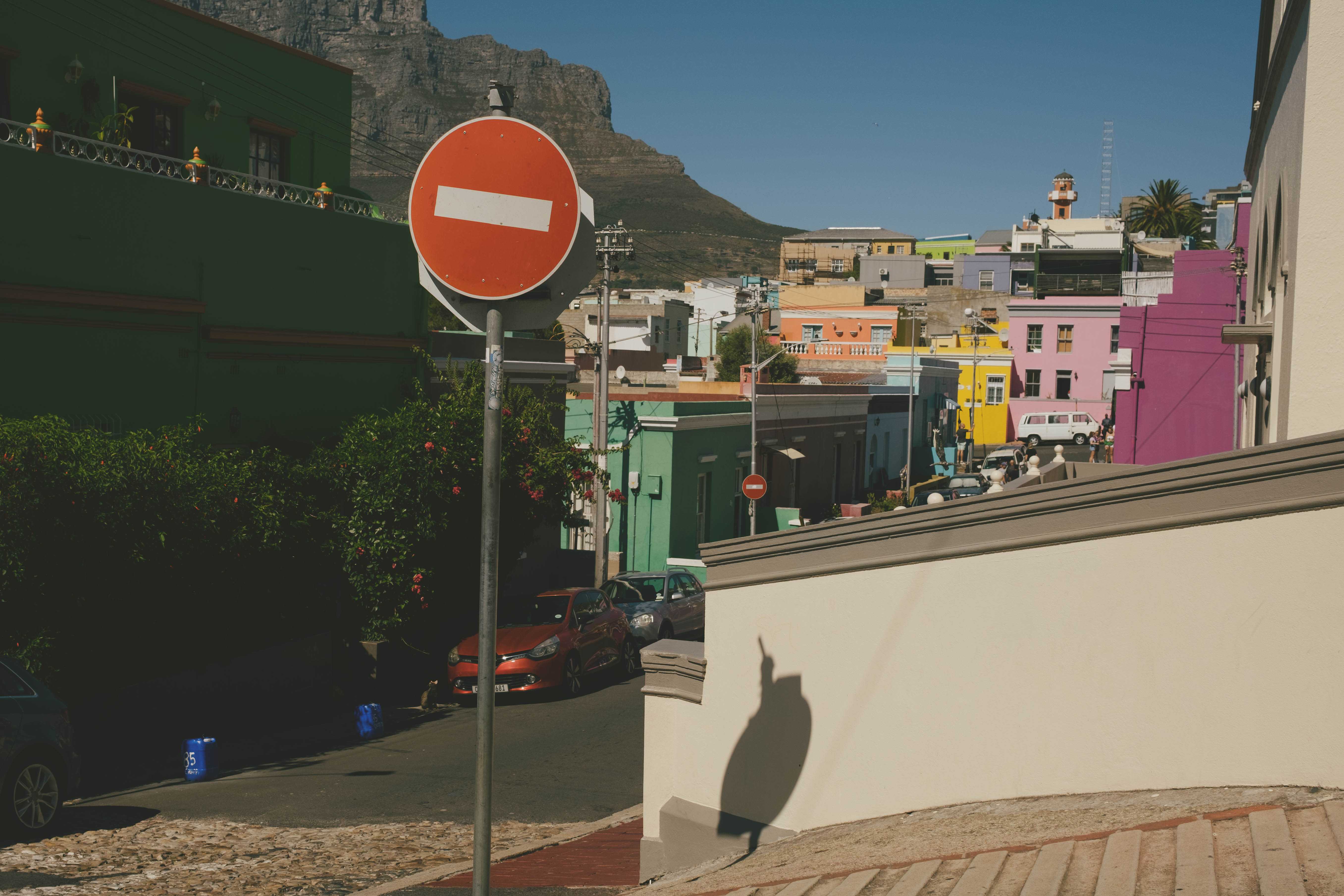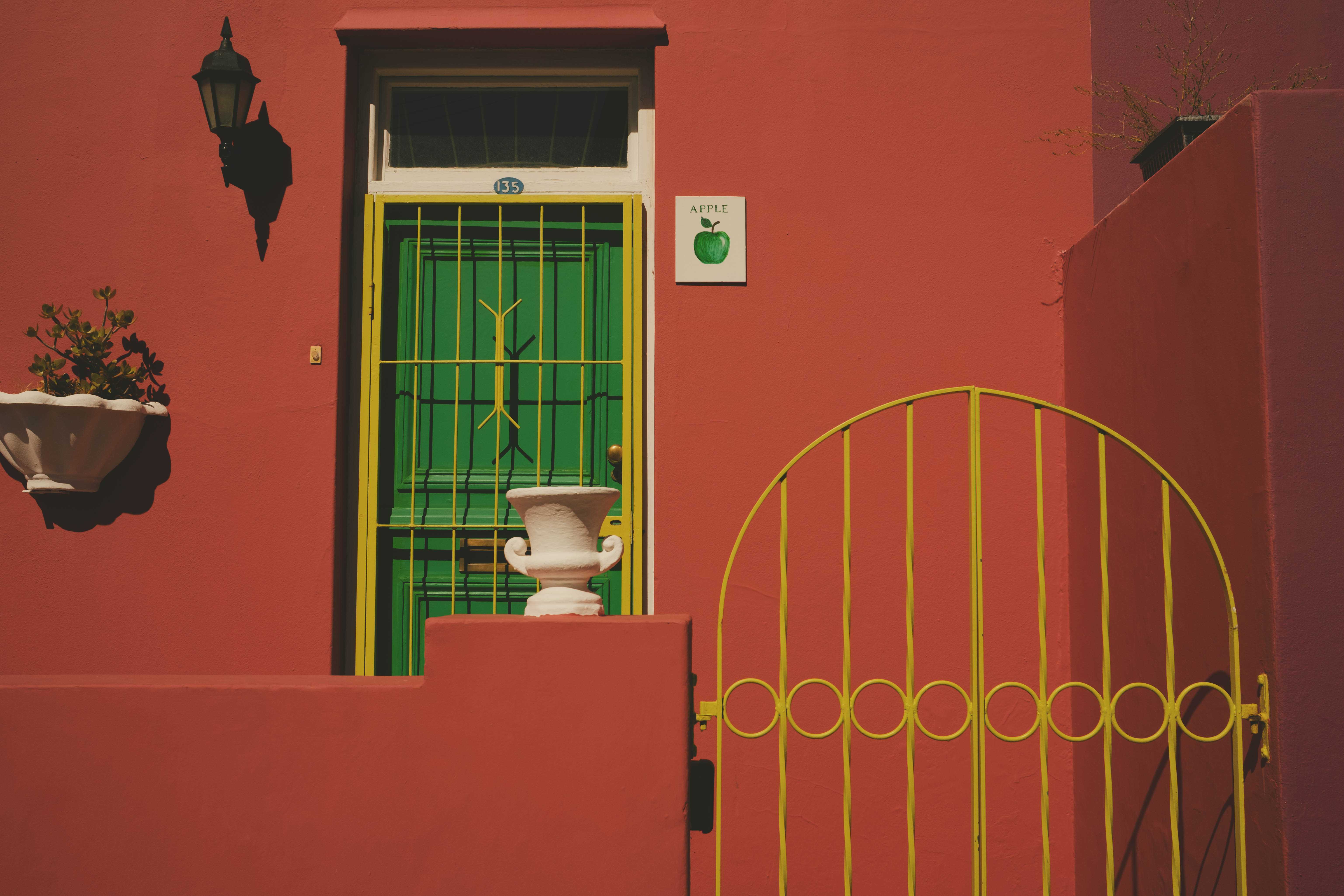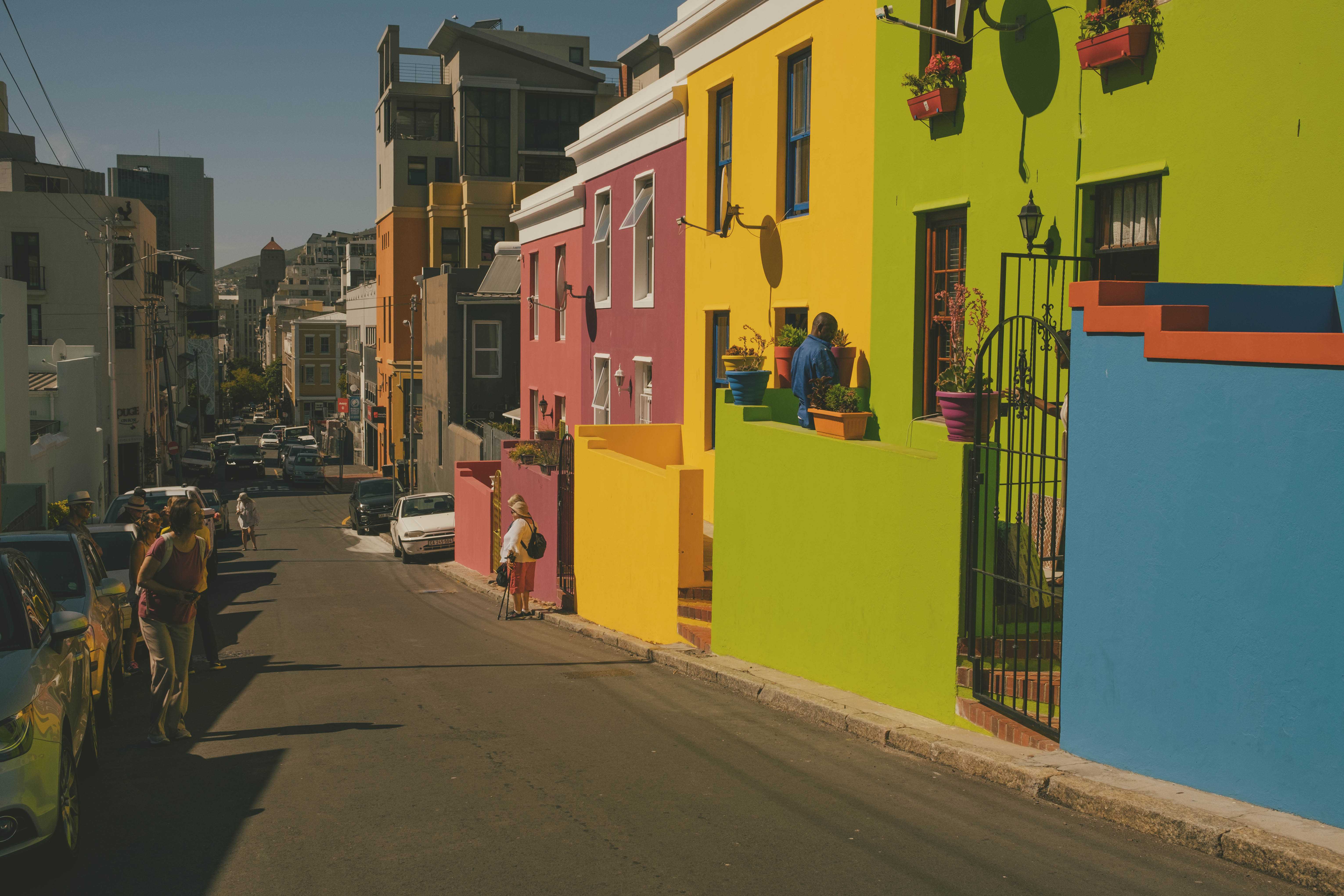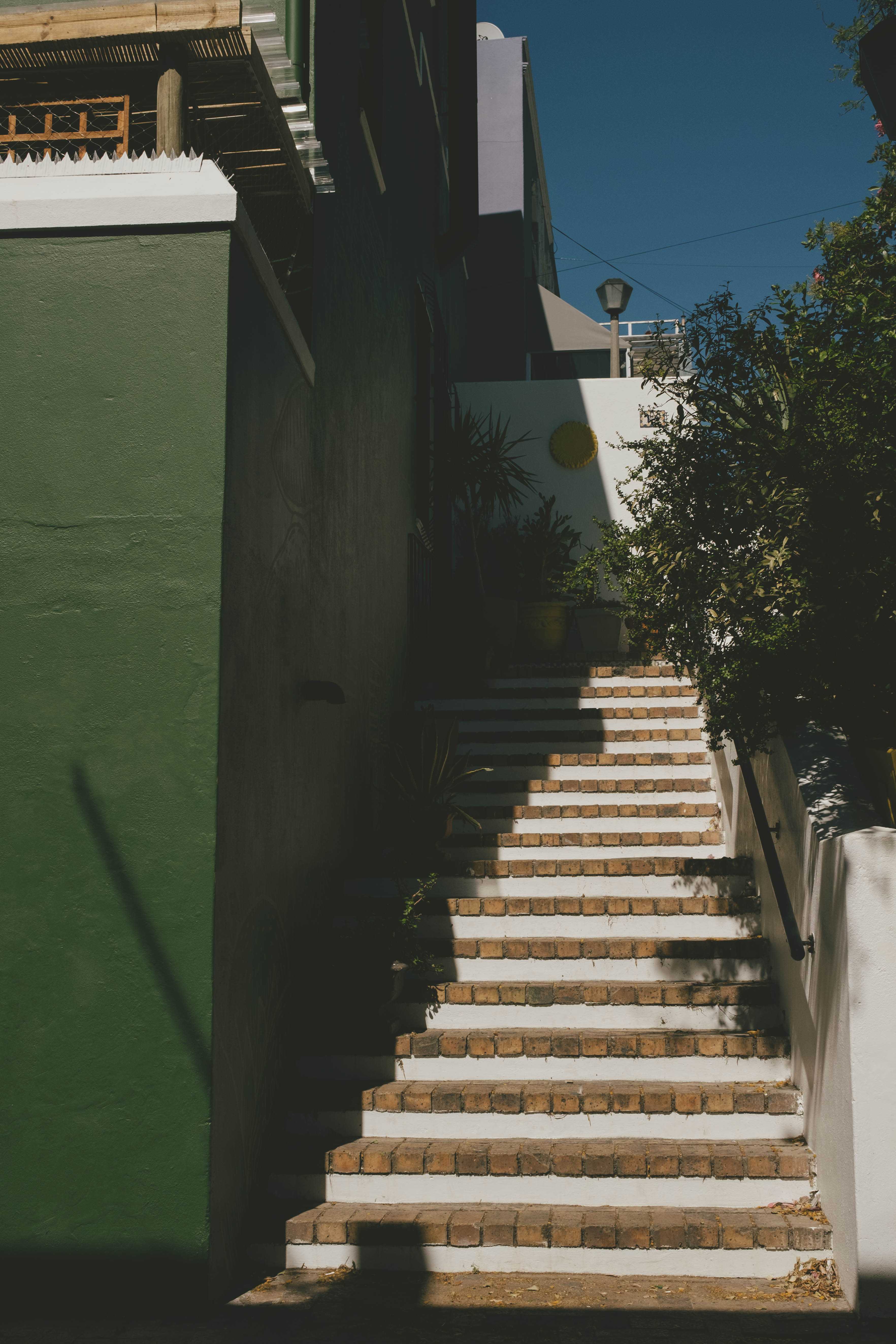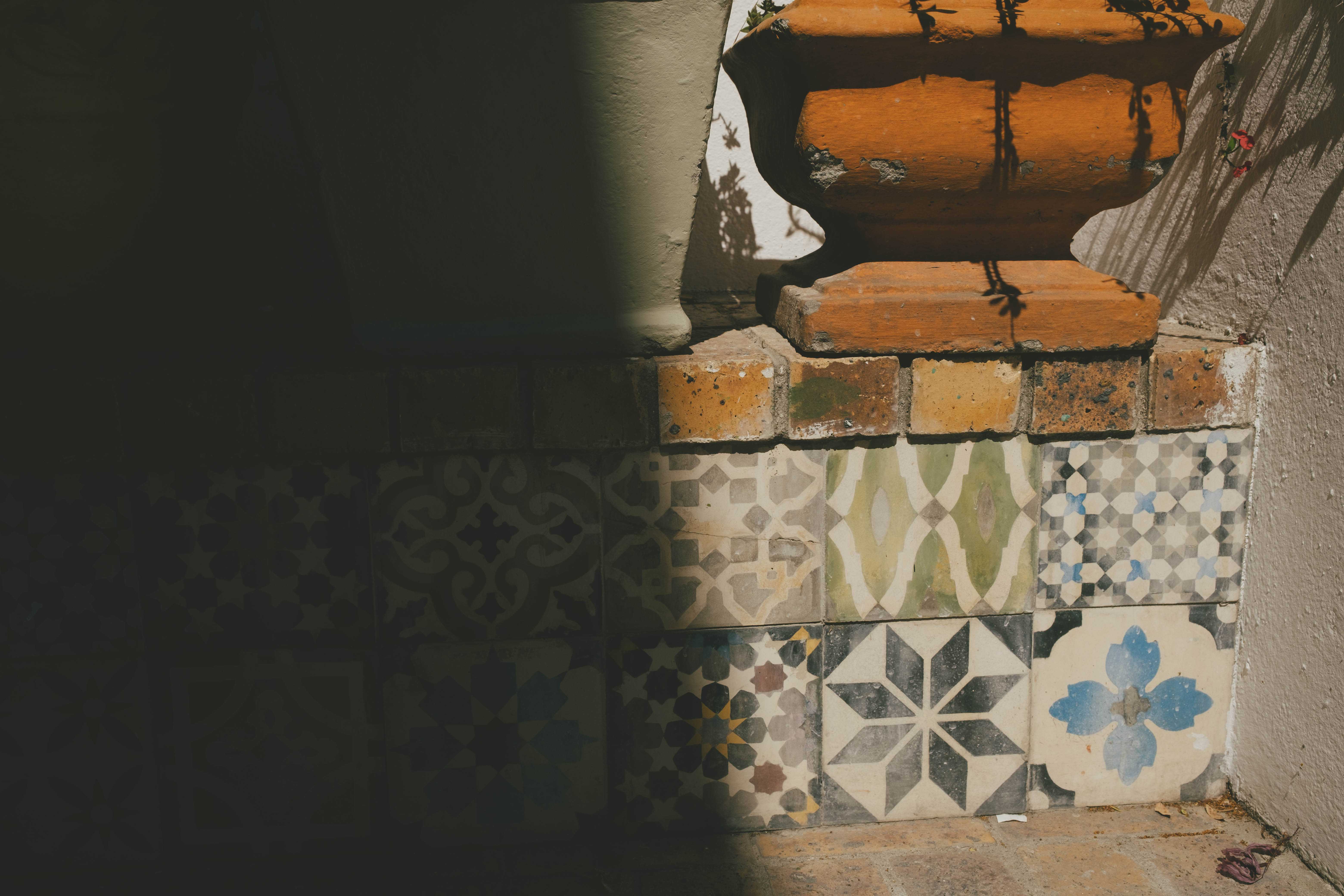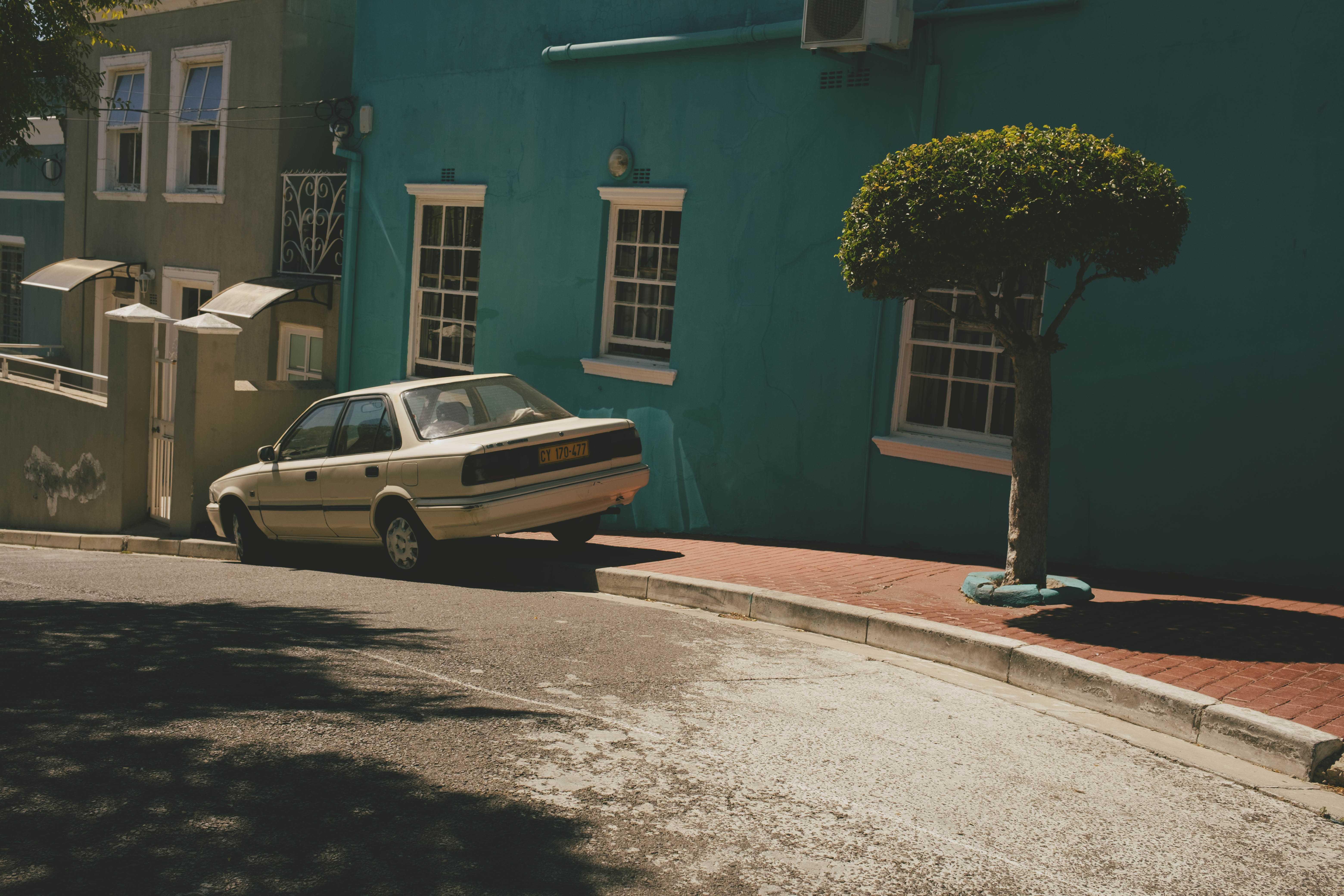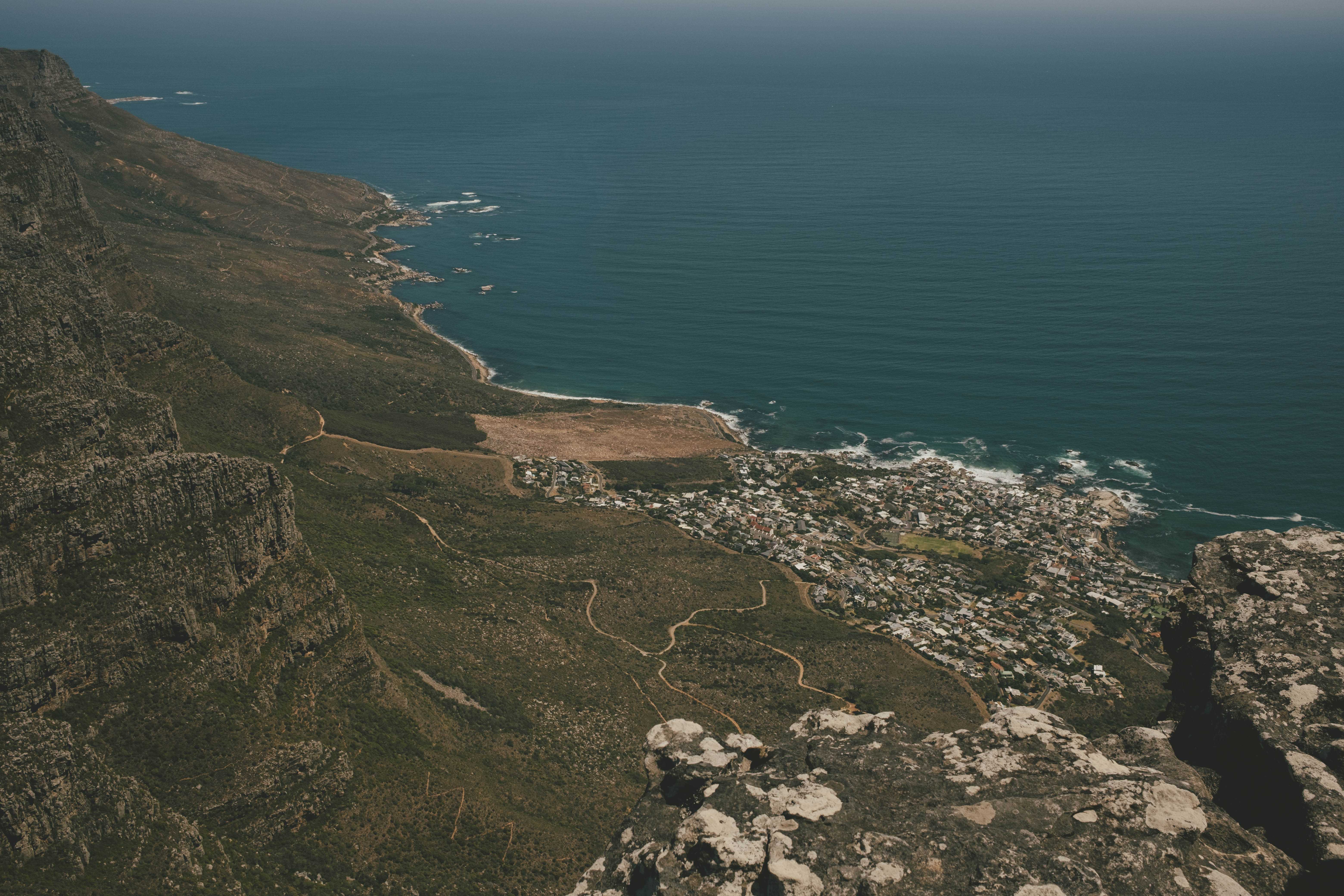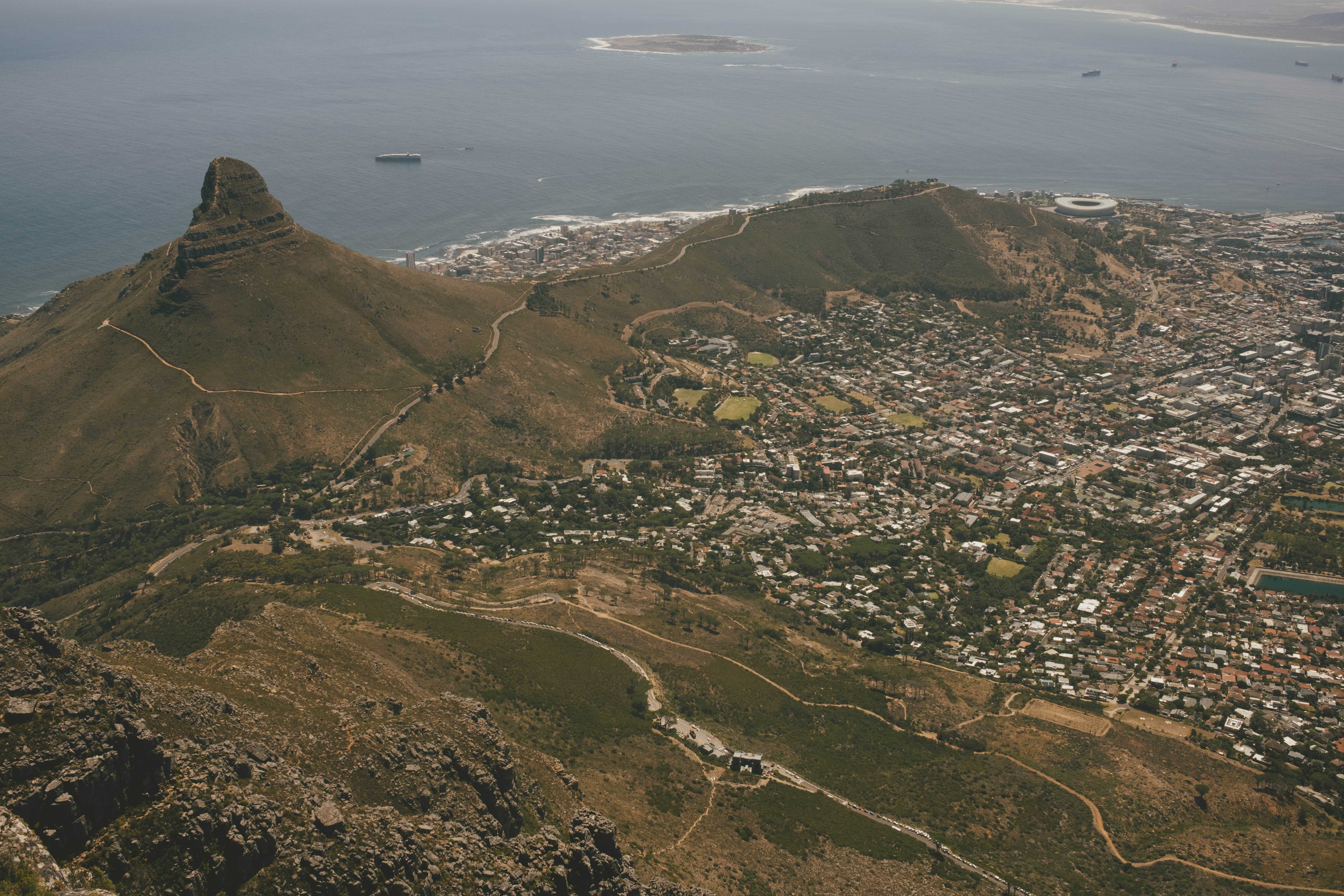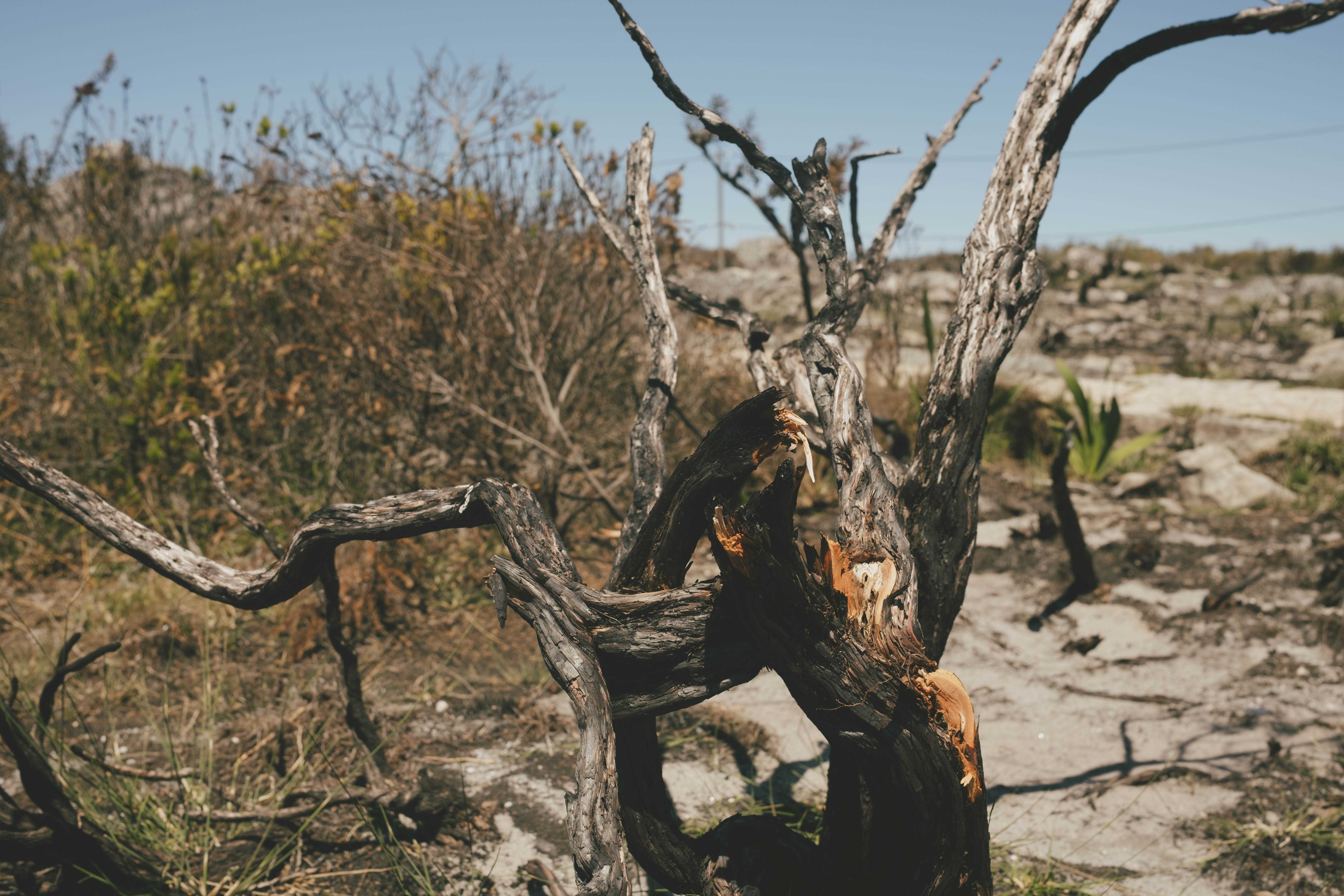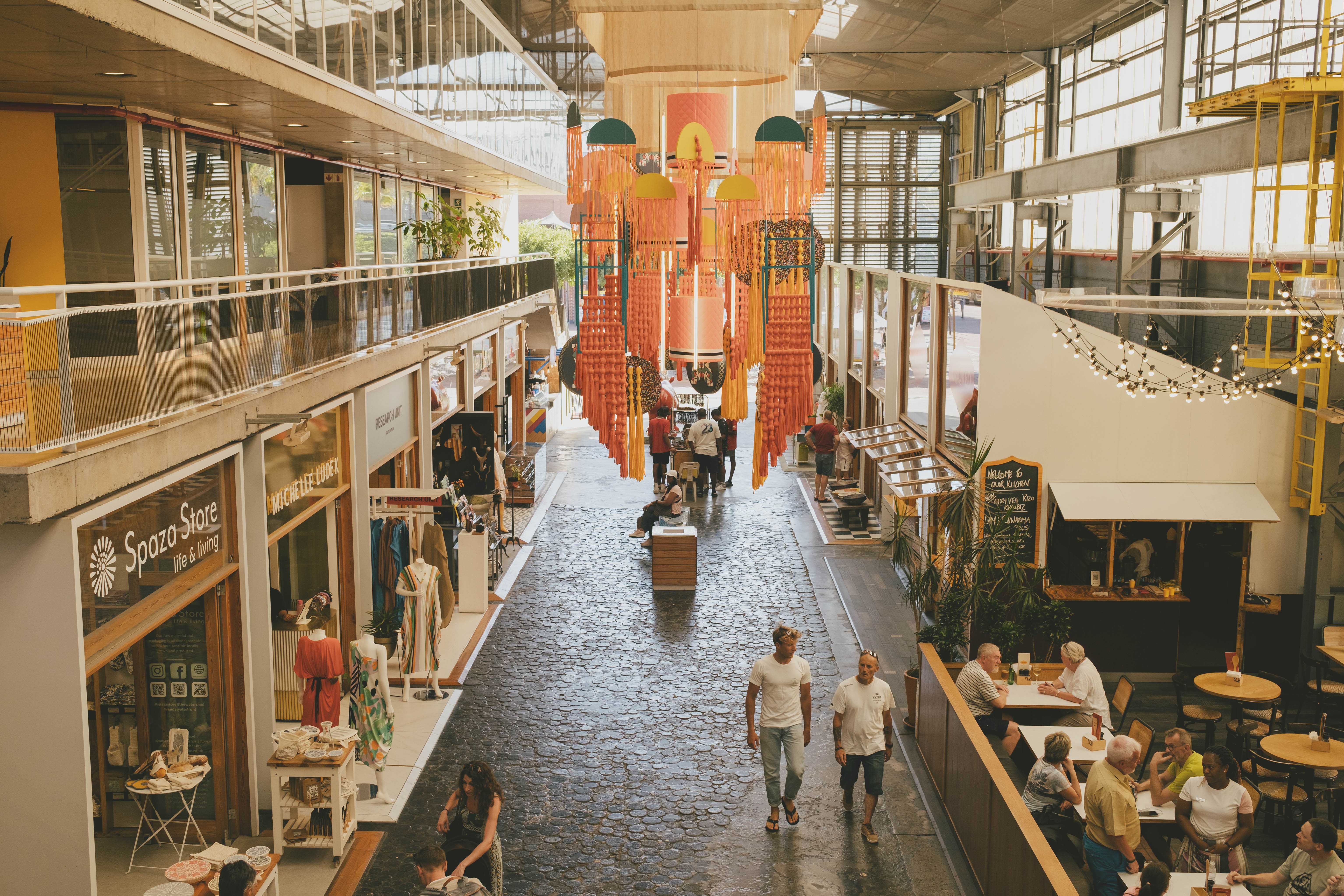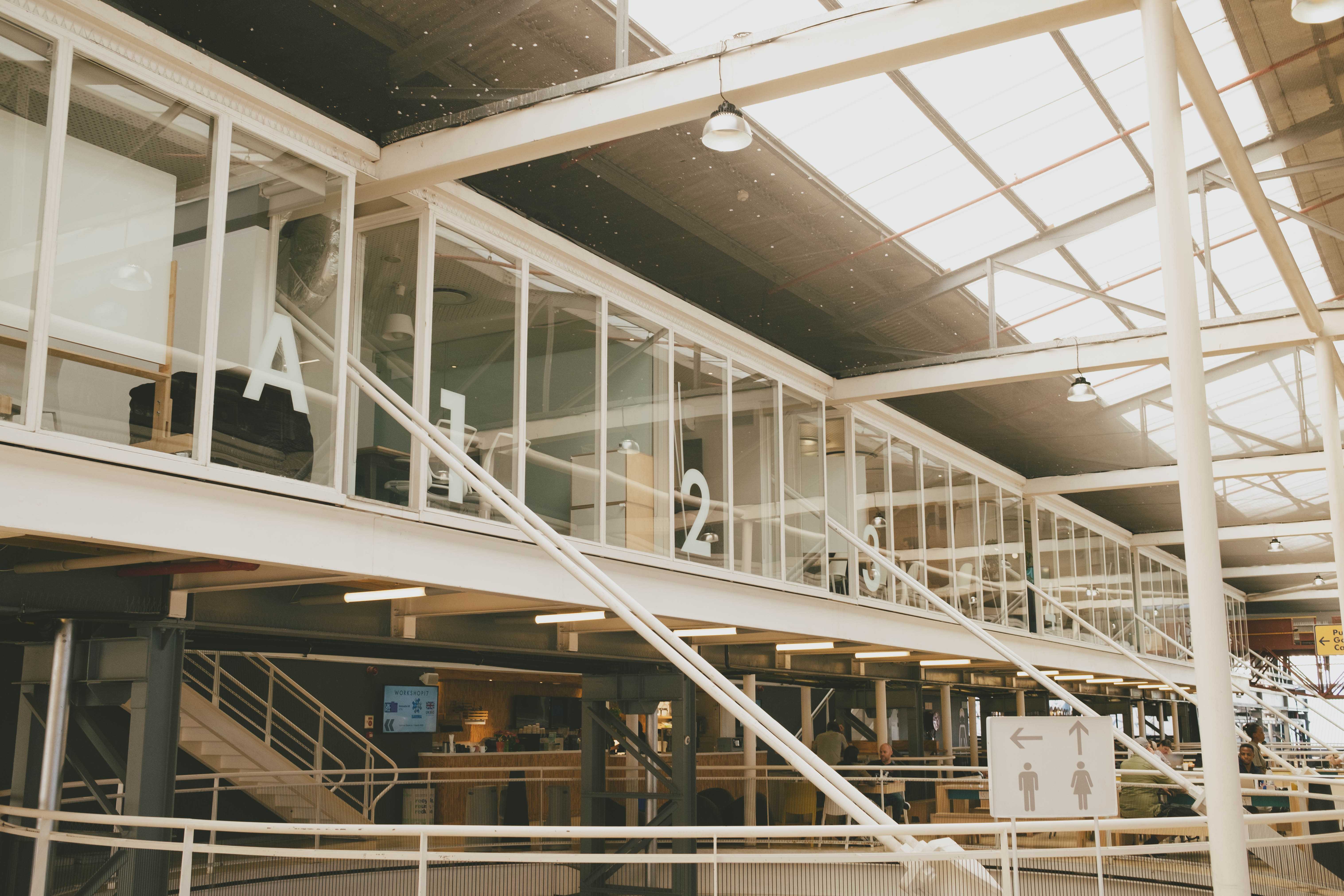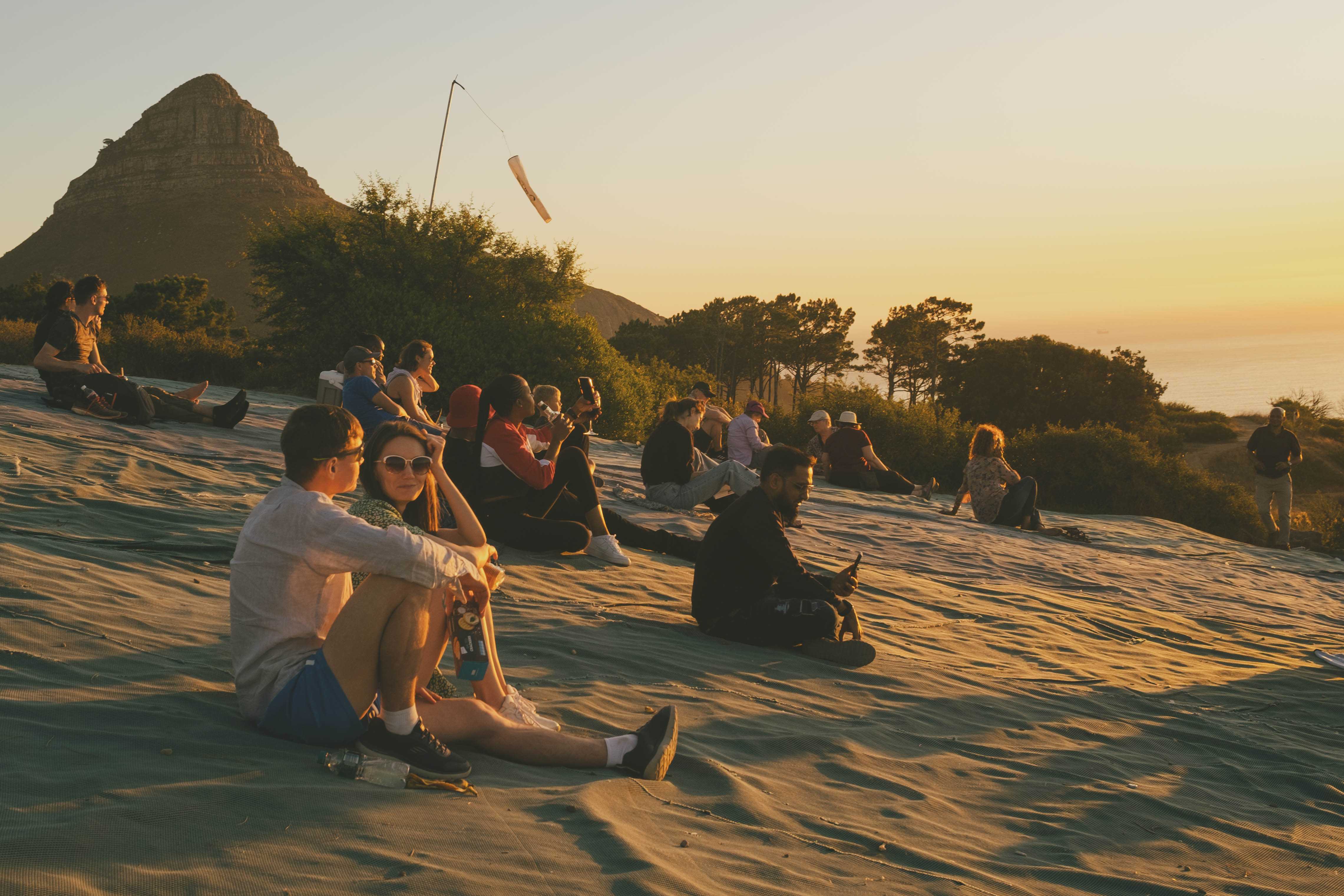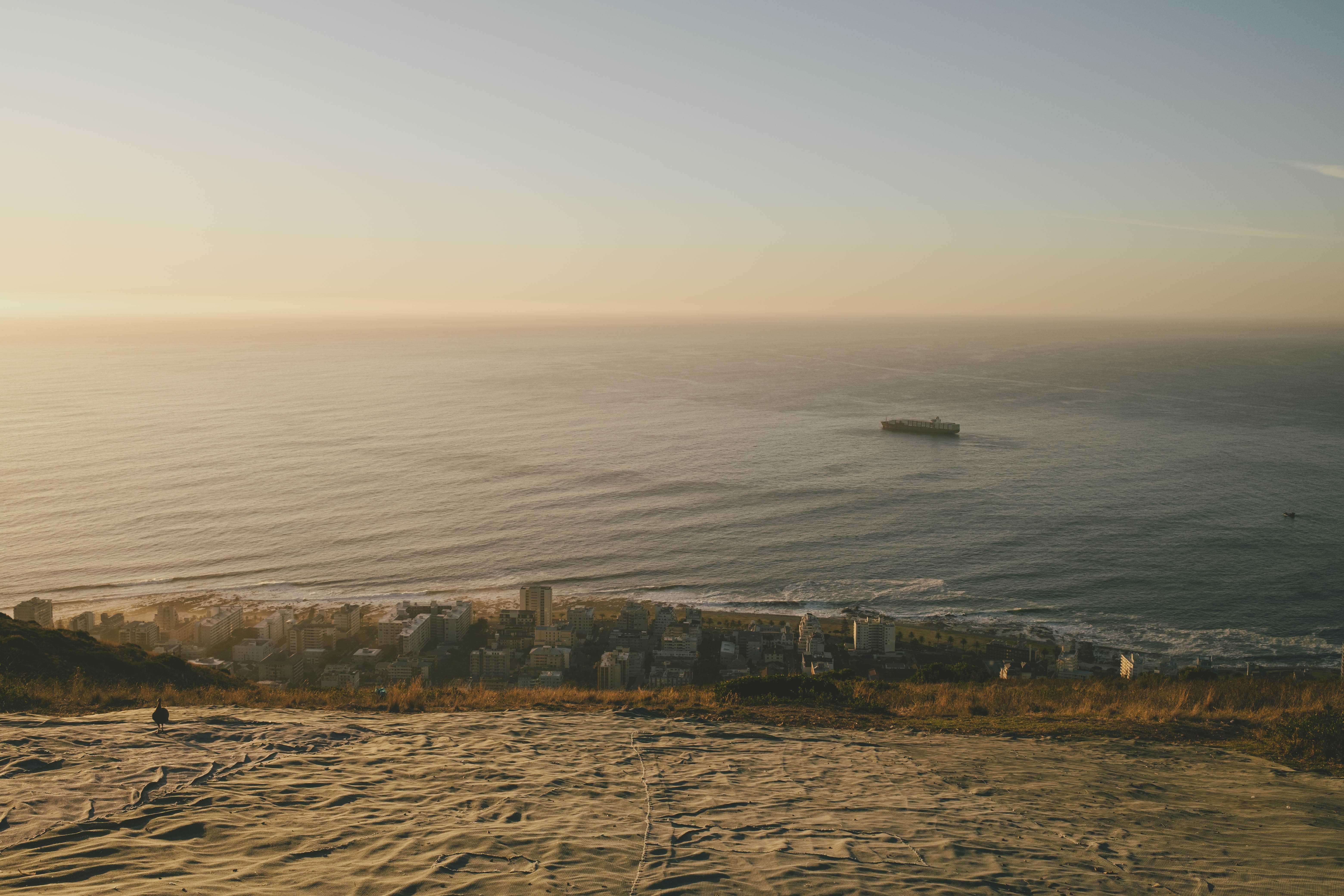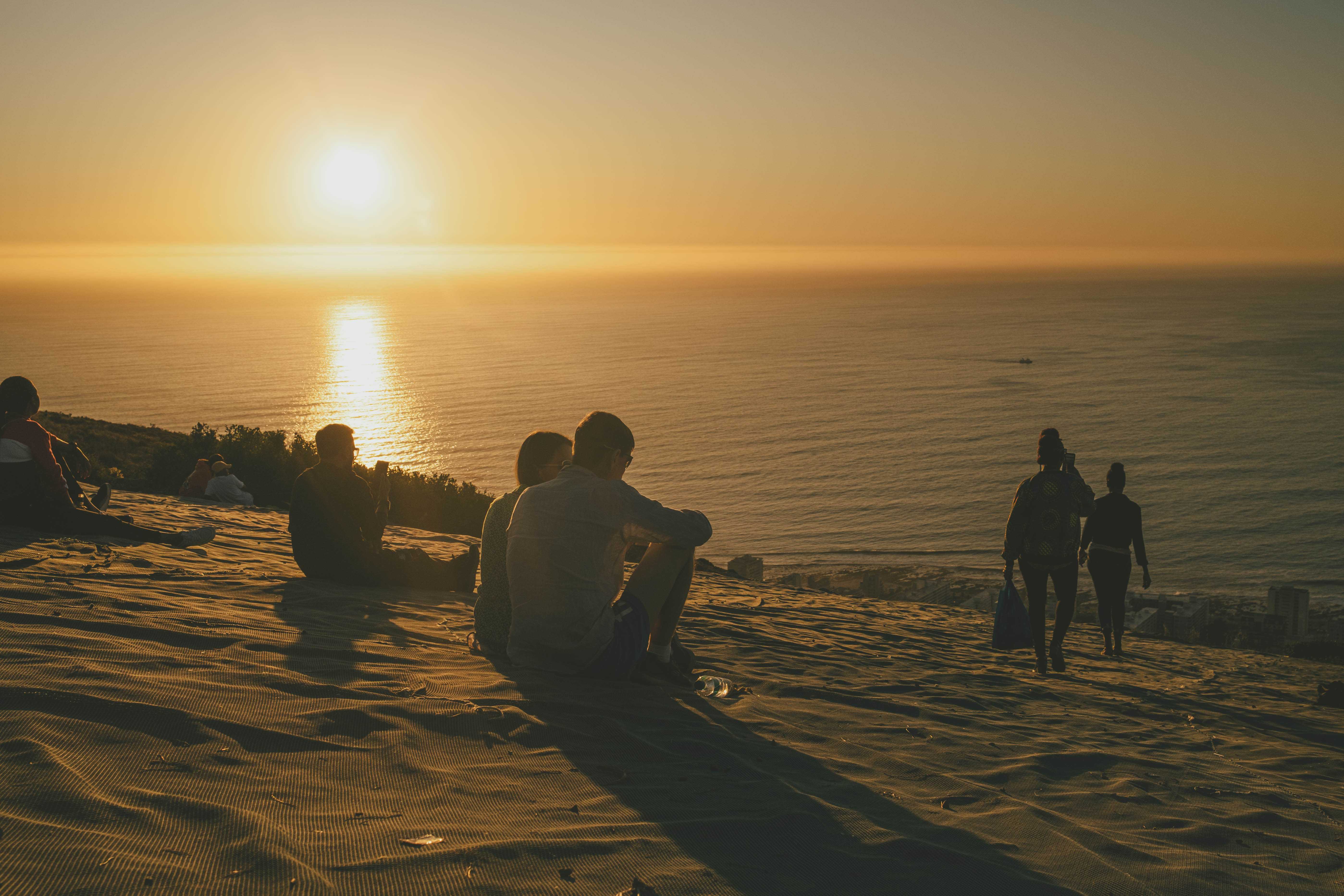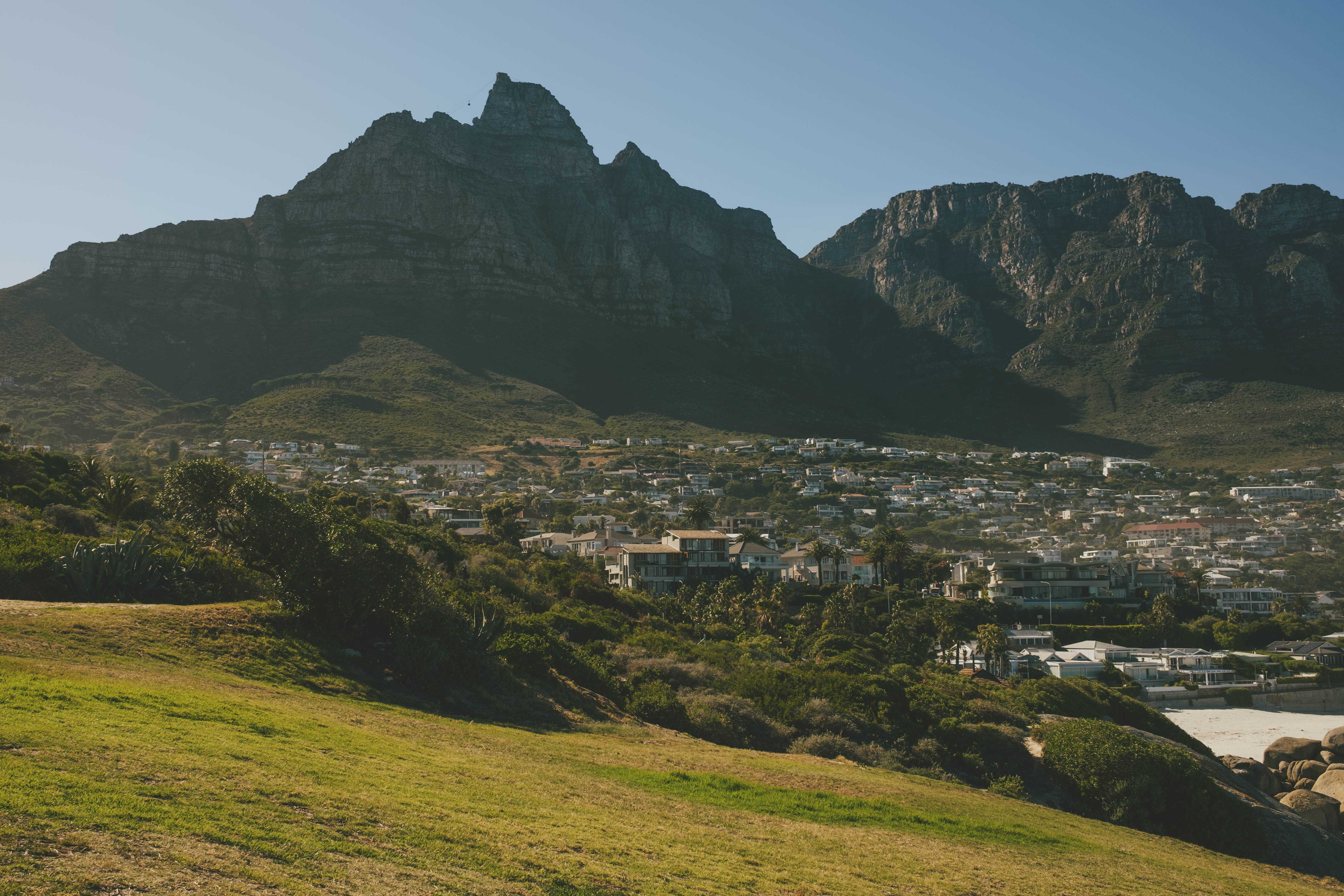 Cape Town was a trip that I will remember for a long time. It is easily the most beautiful city I have ever seen, with intensely golden sunsets gleaming down on a metropolis nestled around Table Mountain its surrounding peaks. Clouds begin to roll over the top of Table Mountain in the late afternoon to early evening, forming what is known as The Tablecloth. I want more trips like this one, but there's only one Cape Town. I don't think I've ever visited a place where I immediately thought about returning and plotting what I'd do next time. Maybe Paul was right.